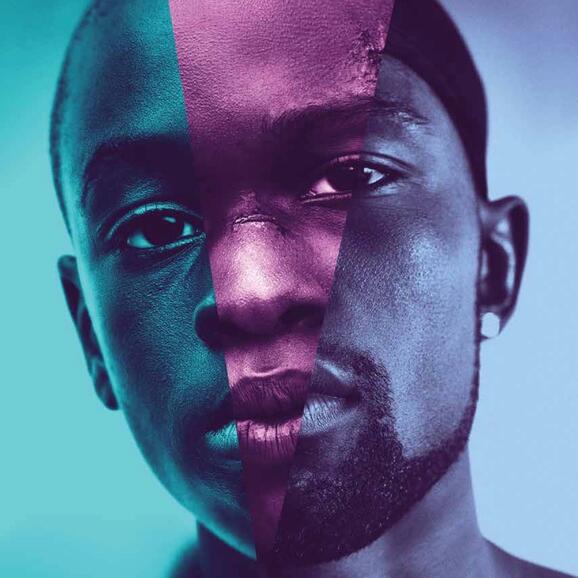 Watershed's Top 10 Sellers of 2017
We look back over this years top 10 sellers with much adoration and look forward to a brilliant 2018 year of film!
Just as quickly as it arrived, Christmas (may we say it one more time) is over. Finito. Finished. Rest assured that you can dodge any brussel sprout helpings for another eleven months and we've all got some time to cool down after the annual family game of Monopoly feud.
What a corker of a year we've had (check out the Creative Team's highlights here) from introducing sell out immersive VR experiences, our fabulous sparkling new Box Office to welcoming the truly global cohort from our talent development programme Creative Producers International.
But what about the top films in 2017 that tickled your fancy? It was the (eventual) Best Film Oscar® winner in last year's top spot: Moonlight. This heartbreaking story about one man's struggle with repressed sexuality and identity got your vote too - you came flooding through the doors to see it.
Mark Cosgrove, our Cinema Curator, said in the December podcast:
"Moonlight for me is absolutely my number one film of the year. It was a distillation of Barry Jenkins' (director) viewing experiences, the most amazing influences that he's got. He's seen all these films and made a very distinctive film that's not referential in any way. It's very accessible, it tells a very new story... as a film it was so fantastic."
So who else got a look in for Watershed's Top 10 sellers of 2017?
     Moonlight
     The Death of Stalin
     La La Land
     Loving Vincent
     Manchester By Sea
     Mindhorn
     The Big Sick
     Blade Runner 2049
     The Red Turtle
     Jackie
What was your favourite? What made you laugh out loud or sob into your neighbour's shoulder? What moved you? We'd love to hear what you think was your cinema highlight and perhaps didn't make it quite onto the list. Feel free to comment below.
How about this year? We're pretty excited...
Peeking at 2018 in film we've got a whole lot of fantastic movies for your viewing pleasure, from Oscar® favourites such as Three Billboards Outside Ebbing Missouri, The Shape of Water and Lady Bird to our treasured neighbours Aardman's new film Early Man. You can hear more about what we've got in store in the January podcast.
What makes Watershed buzz is its people so thank you for coming and spending any snippet of your time from 2017 with us. We loved having you and we can't wait to see your glorious faces for something to eat or drink, a film date, a Lunchtime Talk in the studio or a boogie in one of our event spaces. Bring on 2018 in all its bold, sparkling, creative glory...
---