News
Watershed's Clare Reddington Shortlisted for a WOW - Women in Creative Industries Award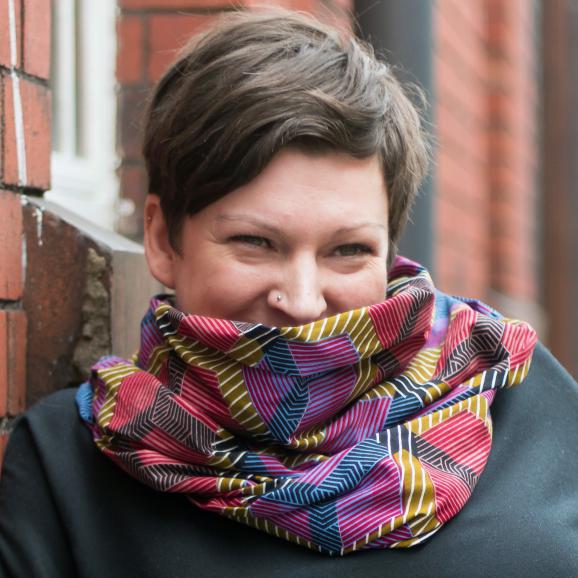 Clare Reddington, Watershed's Creative Director, has been nominated for a WOW - Women in Creative Industries Award 2018, alongside fellow nominees such as musician Imogen Heap and musician, dancer, producer and director FKA Twigs, for her contribution to Bristol's culture.
Set up in 2016 by Jude Kelly CBE, Artistic Director of the Southbank Centre, the WOW Women in Creative Industries Awards recognises the achievements made by women in the arts, tech, music, film, games, media, fashion and advertising, and celebrate the women and men progressing equality in the arts and creative industries.
They were the first ever cross-sector awards to honour women and genderqueer or non-binary people who are leading the way in the creative industries.
Clare is nominated in the 'Breaking New Ground' Award category, an award for women who are innovating new technologies and digital projects, or breaking new ground with cutting edge thinking within their fields.
She was recognised for the way she has "championed the use of digital platforms as a creative, inclusive vibrant force, transforming Bristol's cultural scene" and is on a shortlist with six other incredible women, including Liv Little (founder of gal-dem), Imogen Heap (who is the only musician to win a Grammy for engineering) and FKA Twigs (the multi-hyphenate artist who recently launched a new Instagram magazine).
Clare said:
"I am incredibly chuffed to be nominated for this award alongside pioneering women like Liv Little and Imogen Heap, and particularly delighted it champions inclusive as well as ground-breaking approaches to technology - an area that the Watershed team is investing significant energy and attention in."
The awards will be presented on 7 March at the Royal Festival Hall in London to mark Women in Creative Industries Day.
As part of Clare's role as Creative Director she leads the Pervasive Media Studio, Playable City, engagement and cinema teams. The Pervasive Media Studio turns 10 years old on Sat 17 Feb and is throwing a birthday party with free drop-ins, workshops, and tours: check out the website for details and timings and come and find out more.
There's a female focus in Watershed's cinema programme in March, too. On International Women's Day (Thu 8 March) we welcome a one off screening of Bombshell: The Hedy Lamarr Story, a documentary about the Hollywood wild child who was also a technological trailblazer (she was the brilliant mind behind 1940s wireless technology).
We mark the centenary of women's suffrage on Sun 11 March with a screening of Suffragette, followed by a panel discussion on women's leadership in our community - and asking how we can mentor young women to be leaders in the future.
We also welcome the Elhum Shekrifar, the director of Even When I Fall, an intimate documentary about two women, survivors of child trafficking who went on to create Nepal's first and only circus, for a Q&A after her film on Wed 15 March, plus the Bristol Women's Literature Festival returns from Sat 17 - Sun 18 March.
For the full list of nominations for the WOW Women in Creative Industries Awards visit their website here.