Supporters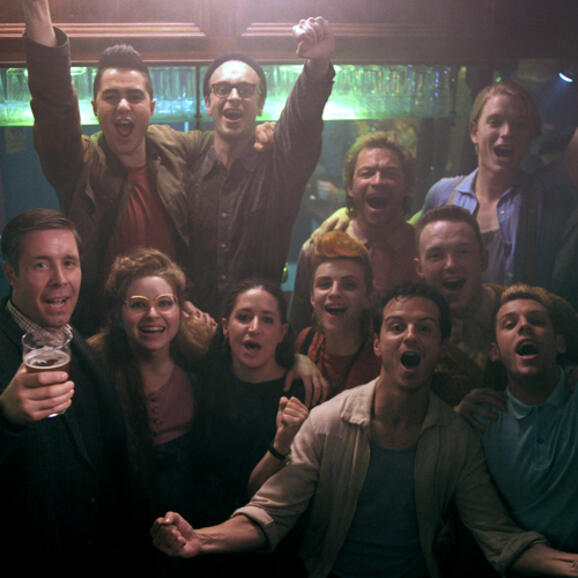 A big thank you...
To the following people who have made kind donations this year to support Watershed's work.
Jonathan Ablitt
Shannon Acton
Simon Adams
James Aiken
James Aitkenhead
Tanya Aldanova
Richard Alexander
Jawaher Alghamdi
Alison Allan
Alison Allden
Eleanor Allen
Jen Allen
Raisham Allen
Denise Almond
Elisa Amesbury
Chris Anderson
Christine Andrew
Matt Anscombe
Dylan Aplin
Karen & Ian Apperley
Helen Appleton
Megan Arch
Paul Archer
Ian Armstrong
Nigel Armstrong
Jake Arnott
Alan Arnstein
Anthony Ashford
Matilda Ashton
Steve Ashworth
Harriet Aston
Judith Aston
Jane Atkinson
Alvaro Azabal
Joanna Bacon
Kay Bader
Tom Bailward
Mark Baker
Nick Baker
Gemma Balding
Andrew Barnes
Amanda Barrett
Amanda Barrett-Wroe
Rupert Barrington
Jack Bartle
William Barwell
Jackie Batten
Olivia Baxter
Simon Baynes
Diana Bazeley-White
Stephen Bear
Naomi Bearne
Ian Beaven
John Bedford
Jon Beecroft
Louise Benn
Faith Bennett
Tom Bennett
Barbara Benson
Emma Benton
Emily Bernard
Liz Beth
Alexander Beuttell
Maureen Bezzant
Derek Biddle
Giovanni Biglino
Kate Bignold
Carol Billinghurst
Matthew Bird
John Blackwell
Caroline Blair
Jeff Blanchard
Graeme Bloom
Ama Bolton
Martin Bolton
Emma Boot
Sarah Boot
Claire Booth
John Patrick Bowden
Sabina Bowler-Reed
Mark Bownes
Paul Bowring
Sally Bowyer
Sheelagh Boyd
David Bradbrook
Rose Brandle
Richard Brennan
Lesley Brentley
Gaynor Bridge
Jane Bristow
Juliette Britton
Steve Broadway
Frances Brooke-Popham
Tom Brooks
Nicola Broomfield
David Brown
Kieran Brown
Krystyna Brown
Mark Brown
Maz Brown
Naomi Browne
Peter Bruce
Susan Bryant
John Buchanan
Diana Budureanu
Louise Bundock
Dean Bundy
Lee Bundy
Ian Burgess
Marti Burgess
Callum Burgess
Judie Burnett
Karin Burnett
Sue Burrows
Peter Burton
Julia Bush
Debra Butler
Julia Butler
Lee Butler
Dean Byass
Oscar Byrne
Jacob Cain
Kathryn Caldwell
Duncan Cameron
Iain Cameron
Finn Camm
Joseph Campbell
Michael Campbell
Max Campbell-Jones
Barbara Canvin
Alan Carpenter
Thomas Cartwright
Judy Carver
Saiorse Cassingham-Tourell
Rebecca Catterall
Max Caulfield
Ruth Chadney
Jane Chamberlin
Peter Chambers
Scott Chambers
Susan Chambers
Serrie-Justine Chapman
Verity Chappell
Jonathan Charteris-Black
Carol Chawdhary
Kai Chelliah
Udayasankar Chendekattu
Mark Chesham
Marlon Clark-Ward
Brian And Mollie Clay
Brian Clay
Shirley Clegg
Geoffrey Clements
Maureen Clifford
Sally Clothier
Jilly Cobbe
James Cole
Andrew Collett
Mary Collett
Henrietta Collins
Lorenzo Colo
Nicola Colton
Ben Combe
Charlotte Condon
John Connolly
Crescentia Cook
Doug Cooke
Liam Cooke
Rosie Cooke
Janine Coombes
Laura Cooney
Dawn Cooper
Brendan Costigan
Tony Couch
Catherine Coulthard
Jane Coulthard
Rachel Cowie
Dom Cowley
Emma Cox
Nicholas Cox
Robert Cox
Stephanie Craig
Stuart Cranfield
Kevin Crawford
Margaret Croft
Rupert Crosbee
Rachel Crozier
Joanna Cullum
Jon Cunningham
Ashifa Curtis
Andrew Daer
Julia Dalby
Lester Daniel
Cate Davey
Neil Davidge
Fraser Davies
Jessie Davies
Jim Davies
Sian Davies
Trevor Davies
Anthony Davis
Geoff Davis
Kathryn Davis
Mike Davis
Jeff Dawson
Janet Day
Sarah Day
Mary De Grey
Liz De Pass
Simon Deeley
Ellie Denner
Anna Denning
Jane Dennis
Clayton Denwood
Prakash Dewani
Andrew Dewar
Kevin Dewar
Laura Dhananjeyan
Matthew Dickie
Timothy Dixon
James Dongworth
Gien And Chas Donovan
Lottie Donovan
Lucia Donovan
James Dorman
Mary Downing
Iain Dresser
Madge Dresser
Patrick Dreyer
Alain Droux
Abbie Dubicki
Geoff Dunlop
Andy Dunn
Catherine Dunstan
Richard Durrant
Jeremy Dutton
Jason Eames
Eoin Earley
Brian Edgar
Philip Edwards
Thomas Egetemeyer
Amy Ellis
Tom Ellis
Jenny Ellwood
David Elphick
Robert Endsor
Claire Erde
Ed Evans
Edward Evans
Katharine Everard
Paul Fabbroni
Thomas Farrell
Stuart Farthing
Olga Fear
Gene Feder
George Field
Jennifer Field
Robert Fields
Laura Christine Fisher
Pam Fisher
Suzie Fitzsimmons
Amy Fletcher
David Fletcher
Annabel Flook
Lisa Foote
Bob Ford
Ruth M Ford
Lauren Forrest
Sam Foster
Angela Foulk
Neil Fountain
Gillian Fowler
Jane Francis
Jessica Francis
Gill Fraser
Sonal Fricker
Calum Frost
Jacqui Furneaux
Eshika Fyzee
Melanie Gallop
Louise Gardner
William Garratt
Susan Gate
Peter Gibbons
Samuel Gibbs
Phil Gibby
J Gilchrist
Sophie Gill
John Gilliard
Jerry Gilpin
Lesley Gittings
Brian Glasson
Emily Goldblatt
Matt Golding
Simon Goldsmith
David Goldstein
Linda Goldthorpe
Louisa Gonzalez
Dawn Gordon
Peter Gordon
Rob Gower
Robert Gower
Joanna Grace
Mathilde Granger
Hilary Green
Sarah Green
Lesley Greig
Gareth Griffiths
John Gulson
Ruth Guy
James Hackett
Ken Haddow
Tracy Hager
Alison Hall
Chris Hall
Rose Hall
Robin Hambleton
Roger Hampson
Chris Hanmer
Paul Hardman
Christiane Hare
Hm Hargreaves
Meurig Harries
Cherry Harris
Jill Harris
Lloyd Harris
Suzanne Harris
Linda Harrison
Abigail Hase
Jon Hawes
Peter Hawkins
Alex Heal
George Hearn
Jane Henriques
Maggie Heppell-Joyce
Andrew Herman
Ann Herring
Tania Hershman
Lucy Heyderman
Shaun Hickman
Julian Higgins
Malcolm Higgins
Carey Hiles
David Hill
Andy Hillman
Sara Hincks
Richard Hinton
Pauline Hipkin
Mo Yin Ho
Tom Hodgkinson
Cathryn Hofmann
Keely Hohmann
Andrew Holliday
Peter Hollingworth
Liam Holmes
Luke Holyoak
Lisa Hong
Niall Hoskin
Laura Hounsom
Alan Houston
Charlie Howard
Janet Howard
Cameron Howells
Neil Howlett
Richard Hudson
George Hughes-Games
Sarah Hugnu
Moira Hunt
Sean Hunt
John Hunter
Linsey Hutchins
Bethan Hutton
Jonathan Hyams
Sophie Hynes
Sue Iles
Oscar Illingworth
Lynn M Imperatore
Jacqueline Inglis
Antony Ireland
Susan Isaacs
Lukasz Iskierka
Jacqui Jackson
Seth Jackson
Rosie Jackson
Georgie James
Radhika Jani
Alice Jardine
Simon Jarvis
Lesley Jenkins
Nathalie Jenkins
Susan Jenvey
Boxuan Jiang
Nan Jiang
Rosemary Jillett
David Johnson
Michael Johnson
Joe Johnston
Amanda Jones
Diane Jones
Emma Jones
Haydn Jones
Nikki Jones
Teresa Jones
Ulrica Jonsson
Sarah Joseph
Melanie Joslin
Deborah Juckes
Donations Jukebox
Sally Juniper
Caroline Juskus
Charles Kangai
Inthu Kangesan
Mary Kear
Paul Kearns
David Keenan
Jeff Kemble
Ros Kennedy
Jennifer Kerridge
Ann Kerrigan
Louisa Kershaw
Julia Kevern
Nancy Kidner
Vivien Kies
Victoria Kihlstrom
Jane Kilpatrick
Ross Kilpatrick
Conor Kilroe
Adam King
Antonia King
Helena Kingwill
Amy Kinnear
Adam Kirby
Beth Kirby
Adrian Kirk
Kev Kirkland
Carola Klein
Petra Klomfarova
Julia Knight
Simon M Knops
Andrew Knott
Andrew Knowles
Jenny Lacey
Shonette Laffy
Keith Lane
Geoff Langan
Claire Langdon
Katharine Langley
George Lansdown
Julie Lansley
John Lanyon
Maria Luisa Latorre
Katherine Lawler
Antonia Layard
Stephen Le Fanu
Joanna Lee
Adam Lees
Andrew Lees
Rob Lees
Michael Leigh
Christopher Leonard
Geoff Leonard
Lesley G Silvester Family Foundation
Gaynor Leverett Jaques
Anthony Lewis
Ned Lewis
J A Liddle
Diane Liell
Ann Light
Stephen Lightbown
Christine Lindop
Richard Little
James Littlefield
Lee Lloyd
Steve Lobley
Paul Locke
Ben Long
Andrew Longstaff
Garry Lorimer
Michael Lotinga
Meg Lovelock-Brent
Peter Lowbridge
Vanessa Luk
Lesley Lunn
Jonny Lupton
Simon Luxton
Veronica Lyell
Pat Lyes-Wilsdon
Benedict Mackay
Vijay Mamon
Melanie Maniam
John Manley
Konstantine Manser
Sam Mansfield
Conor Mansir
Helen Marsh
Derek Marshall
Tilly Marshall
Ben Marshalsea
Alice Marston
William Mascull
Alison Mather
John Mayne
Benjamin Mcandrew
Liam Mcbride
Christopher Mccormack
Faye Mccormack
Sarah Mccormack
Jo Mcdonald
Charlotte Mcghie
Ian Mcgill
Holly Mcgowan Hayes
Pat Mclaren
Vincent Mclaughlin
Joe Mclean
Flora Mcmorrin
Sam Mcmurran
George Mcnamara
Rupert Meadows
Robert Meech
Caroline Melvin
Liam Mercer
Peter Metcalfe
Janine Michael
Sarah Milburn
Mervyn Miles
Chris & Mavis Miller
Janet Miller
Kathryn Mills
David Milsom
Sarah Milward
Glynthea Modood
John Molyneaux
Sheila Montgomery
Alex Moore
Barry Moore
Katharine Moore
Peter Moran
Kim Moreton
Jane Morgan
Simon Morgan
Karen Morrison
Anthony Morse
Harriet Mortimer
Paul Morton
John Moule
Paul Mountain
Stuart Moxham
Dominic Moylett
Salli Muller
Emily Mulligan
Charis Munday
Alison Murdoch
Jonathan Murphy
Nick Murrell
Joseph Myers
Balini Narendran
Samuel Nason
Ann Nealon
Christopher Neild
Emma Nelson
Sara Neuzilova
Derek Newall
Paul Newberry
Katerina Newbury
Elizabeth Newman
Milo Newman
Carol Nicholls
Carole Nicholls
William Nicks
Christine Nicol
Carmen Nigro
Zen Nis
Susan Norman
Jagraj Notay
Fiona Nunn
Peter O'Brien
Patricia O'Connell
Sally O'Grady
Ciaran O'Loughlin
Niel O'Neill
Vince O'Neill
St.John O'Rorke
Ian Oake
Elisabeth Oakham
Jane Olday
Francis Ondoro
Mike Oram
James Ormerod
Alison Orton
Judith Osborne
Sarah Osborne
Helen Ostle
David Owen
Tamsin Paddy
Philip Painter
Marta Palau Franco
Jodie Palmer
John Parke
Katherine Parker
Nick Parsons
Graham Partridge
Clair Patey
Ken Pattison
Nelleke Paulusma
Dan Pawley
Chris Pearce
E C Peddie
Lucy Pedler
Kimberley Pennell
Dick Penny
Siri Perera
Phoebe Perkins
Max Perry
Ben Pert
Jeffrey Pete
Amy Peters
Stephen Petter
Lee Philip
Emma-Louise Phillips
Elisa Piccoli
Brian Pickering
Christopher Pickering
Colin Pickering
Alexandra Pickford
Nick Piggott
Ben Pilling
Fran Pioli
David Piper
Dominic Pitt
Adam Platt
William Plowden
Anthony Plumridge
James Pocock
Royden Poole
Margaret Poolman
Robert Pope
Malcolm Porter
Simon Porterfield
Jacob Povey
Ralph & M Power
Matt Poynter
Anne Price
Steve Pugh
Clive Pulteney
Robina Quainton
Sergio Quinta
Edward Raff
Anna Raphael
Clare Reddington
Kathleen Reeves
James Reichelt
Simon Reuter
John Revell
Toby Reynolds
Emma Rice
Cara Richards
D Richards
Liz Richardson
Sophie Richardson
Emily Rickard
Carole Ricketts
Elizabeth Rickman
Evangeline Ridd
James Riden
Penelope Rigby
Harriet Riley
Nick Roads
Alistair Roberts
Gill Roberts
Joanna Roberts
Simon Roberts
Guy Robertson
Laura Robins
Annie Robinson
John Robson
Grace Roche
Kay Rockliffe
Gary Roethenbaugh
Robert Rogan
Jane Rogers
Joe Rogers
Hazel Rolston
Karen Ross
Charles Ross-Smith
Bert Rowett
Agata Rucin
Jennifer Ruddick
Margaret Ruddick
Hugh Ruddle
Martin RÙegg
Alessandro Ruocco
James Russell
Peter Ryan
Elizabeth Ryan
Catherine Sadler
Alexandria Sage
Marina Sala
Mike Salisbury
Maggie Salter
Roy Sanders
Arthur Sattler
Niroshini Saul
Graham Saunders
Samuel Schafer
Sarah Scobie
Christopher Scott
Matthew Scott
Ben Seal
Ann Selby
Rachel Sellers
Michael Shah
Susan Sharman
Rosie Sharratt
Chris Sheffield
Jessica Shellard
Carla Shepherd
D Shepherd
M J Shepherd
Roger Shepherd
Richard Sheppard
Iona Sherwood
Shipham Community Cinema
Judith Shirley
Llewelin Siddons
Darren Sill
Gus Silverman
Clifford Simpson
John Simpson
Michele Simpson-Crew
Joe Sims
Philip Sims
Louise Sinclair
Maureen Sinclair
Rehana Siraj-Allan
Liz Sissons
Stephanie Siu
Nicola Skinner
Luke Slater
Judith & Stephen Sluglett-Noreiko
Alex Small
Tim Smart
Anthony C Smith
Jocelyn Smith
Malcolm Smith
Martin Smith
Philip & Mrs Mary Smith
Ruth Smith
Susan Smith-Uncles
Geraldine Smyth
Tom Smyth
Tom Sollars
Frances Sommerville
Anne Sparkes
Kevin Speller
Peter Spurr
Rebecca Staatz
Emma Stace
Graham Staples
Peter Statham
Damian Steer
Claire Stewart
Fiona Stewart
Sylvia Stoianova
Nigel Stone
Mark Stopher
Martha Street
Rachel Stretton
Alex Stroud
Nick Sturge
Graham Styles
Jenny Suggate
Eleanor Sumner
Mark Swallow
Jan Swann
Tammy Swinglehurst
Brett Symes
Peter Symes
Maya Szuts
James Taljaard
Josephine Tarnowski
Anna-Kate Taylor
Derek Taylor
Hilary Taylor
Paul Taylor
Helen Taylor And Derrick Price
Deborah J Temple
Elizabeth Terry
The Nisbet Charitable Trust
Philippa Thistlethwaite
Thomas Allen Walker
Andrew Thompson
Louise Thompson
William Thompson
Neil Thornhill
Paul Thurston
Susan Timmis
Andrew Tindall
Annette Tinsley
Clare Titley
David Todd
Nick Toop
Derek Topliss
Valerie Tortolero
Ioannis Touras
Ellie Townsend Jones
Jenny Tozer
Hazel Trapnell
Claire Trevor-Roper
Ben Trewhella
Amy Trotter
David (Alan) Turkie
Susan Turner
Helene Turon
John Upward
Chelcie Vallely
Rachelle Van Den Berghe
Natasa Vasiljevic
Melanie Vaxevanakis
Malcolm Venn
Lucy & Kai Voelcker-Lange
Christine Elizabeth Vooght
Jenny Wade
Martin Walker
Patricia Walker
Peter Walker
Valerie Walling
Tom Walmsley
Martin Walsh
Linda Ward
Mary Ward
Peter Ward
Stephen Ward
Caroline Ward-Bailey
Sonia Wargacka
Liz & Rich Warren
Rachel Warren
Sina Wartmann
Kevin Watson
Ruth Watson
Tracey Watson
Stephen Watters
Nathan Watts
Simon Webber
Margaret Weber
Melanie Weber
Rosie Wellingham
Kathryn Wells
Martin Wells
Stephen Wells
Carol Wessel
Barrie West
Peter Westbury
Andrew Wheeler
Lydia Wheeler
Richard Whitcher
Alice White
Tony White
Ian Whitehall
Shelley Whitmee
Linda Whitney
Richard Wigglesworth
Emily Wilcock
Peter Wilde
Hen Wilkinson
Indya Wilkinson
Mikiko Tanda Wilkinson
Arthur Williams
Hilary Williams
John Williams
Mark Williams
Morris Williams
Owen Williams
Paula Williams
Oliver Willmott
Stephen Wills
Sean Wilson
Stephen Wilson
Agnieszka Wladimirow
Geoff Wood
Theo Wood
Michael Woodgate
Pamela Woods
Naomi Woodspring
Lesley Woodward
Timothy Woodward
Barry Woolgar
Suzette Worthington
Ben Wright
Joseph Wright
Lucy Wright
Maureen Wright
Dec Wyrill
Wan Ching Yee
Helene Yeo
Kay Yeong
Miriam Young
Funders & Partners
Arts Council England South West  

Arts Council England is the national development agency for the arts. Their ambition is to place the arts at the heart of national life, reflecting the country's rich and diverse cultural identity as only the arts can.
Bristol City Council  

Bristol City Council is the elected government of Bristol. It has one overall purpose: to improve Bristol and the lives of all its people, now and for future generations.
Europa Cinemas

Founded in 1992 with funding from the MEDIA programme and from the Centre National de la Cinématographie, Europa Cinemas is the first film theatre network focusing on European films. Its objective is to provide operational and financial support to cinemas that commit themselves to screen a significant number of European non-national films, to offer events and initiatives as well as promotional activities targeted at Young Audiences and to screen digital European films.
University of the West of England
The University of the West of England, Bristol (Bristol UWE) is one of Britain's most popular universities with more than 23,000 students and a 1,000-strong academic staff.
University of Bristol
The University of Bristol is internationally renowned, ranked in the top 30 universities globally (QS World University Rankings), due to its outstanding teaching and research, its superb facilities and highly talented students and staff.
The British Film Institute
The British Film Institute is the UK's lead film organisation. Its mission to achieve a creative and prosperous film culture and industry base, the BFI drives creative, economic, and cultural success through a linked portfolio of activities.
TLT Solicitors LLP
TLT Solicitors LLP is a top 100 UK commercial law firm with over 650 staff across offices in Bristol and London and is consistently rated as one of the top 3 technology and IP firms in the South West. It has strong relationships locally and nationally and is well known for its work across the technology & media sectors. It has a long-standing commitment to the development of the creative industries in Bristol, having provided support to Watershed through direct sponsorship and pro bono advice since 2002. TLT advised Watershed on the creation of iShed CIC and Pervasive Media Sandbox.