Support Us
Supporters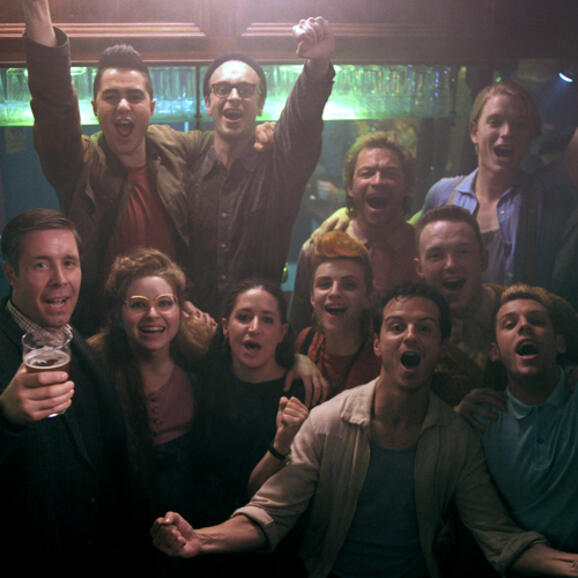 Individual Supporters
A big thank you...
To the following people who have made kind donations to support Watershed's work.
Dylan Aplin
Layla Barron
Susan Berger
June Burrough
Beryl Carlyle
Larry and Lyn Cetrulo
Sheila and Phil Cheatle
Jon and Kerry Clayton
Simon Cooper
Jennifer Dahms
James Davies
Jonny Denton
Lottie Donovan
Gien and Chas Donovan
Anthony Farr
John and Julia Farrow
Anthony Featherstone
Rachel Fleming
Alan Francis
Louise Gardner
Stephen Gatfield
Samantha Gibson
Emily Goldblatt
Matt Golding
David Goldstein
Lesley Greig
Roger Hampson
Chris Hanmer
Jonathan and Claire Harper
J Hawkins
Tania Hershman
M J Higginbottom
Jacqueline Inglis
Mary Jackson
Seth Jackson
Michael Johnson
Nikki Jones
Terry Kahn
Rosalind Kennedy
Vivien Kies
Christopher Leonard
Diane Liell
Jeffrey Lucas
William Mather
Jonathan May
John Mayne
Peter Metcalfe
Tim Miles
Jeanette Monaco
Jane Morgan
Paul Morton
Paul Mugford
Susan Norman
Dorinda Offord
Helen Ostle
Dick Penny
Pete Postlethwaite
Derrick Price
Clare Reddington
Josephine Reid
Tony Robinson
Colin Ross
John Savage
Mitchell Seligman
Johanna Sharrett
Tim Shearman
Nicole Sherwood
Lesley Silvester
Shipham Community Cinema
Susan J.C Smith-Uncles
David Sproxton
Rosemary Stephens
Claire Stewart
James Taljaard
Professor Helen Taylor
Andy Thompson
James Touzel
Ben Trewhella
Vivienne Wadsley
Erich Wagner
Laura Walder
Allen Walker
Laura Ward
Sandy West
Peter Williams
Stephen Michael Wilson
Kirsty Young
Funders & Partners
Arts Council England South West  

Arts Council England is the national development agency for the arts. Their ambition is to place the arts at the heart of national life, reflecting the country's rich and diverse cultural identity as only the arts can.
Bristol City Council  

Bristol City Council is the elected government of Bristol. It has one overall purpose: to improve Bristol and the lives of all its people, now and for future generations.
Europa Cinemas

Founded in 1992 with funding from the MEDIA programme and from the Centre National de la Cinématographie, Europa Cinemas is the first film theatre network focusing on European films. Its objective is to provide operational and financial support to cinemas that commit themselves to screen a significant number of European non-national films, to offer events and initiatives as well as promotional activities targeted at Young Audiences and to screen digital European films.
University of the West of England

The University of the West of England, Bristol (Bristol UWE) is one of Britain's most popular universities with more than 23,000 students and a 1,000-strong academic staff.
University of Bristol
The University of Bristol is internationally renowned, ranked in the top 30 universities globally (QS World University Rankings), due to its outstanding teaching and research, its superb facilities and highly talented students and staff.
The British Film Institute
The British Film Institute is the UK's lead film organisation. Its mission to achieve a creative and prosperous film culture and industry base, the BFI drives creative, economic, and cultural success through a linked portfolio of activities.
TLT Solicitors LLP
TLT Solicitors LLP is a top 100 UK commercial law firm with over 650 staff across offices in Bristol and London and is consistently rated as one of the top 3 technology and IP firms in the South West. It has strong relationships locally and nationally and is well known for its work across the technology & media sectors. It has a long-standing commitment to the development of the creative industries in Bristol, having provided support to Watershed through direct sponsorship and pro bono advice since 2002. TLT advised Watershed on the creation of iShed CIC and Pervasive Media Sandbox.