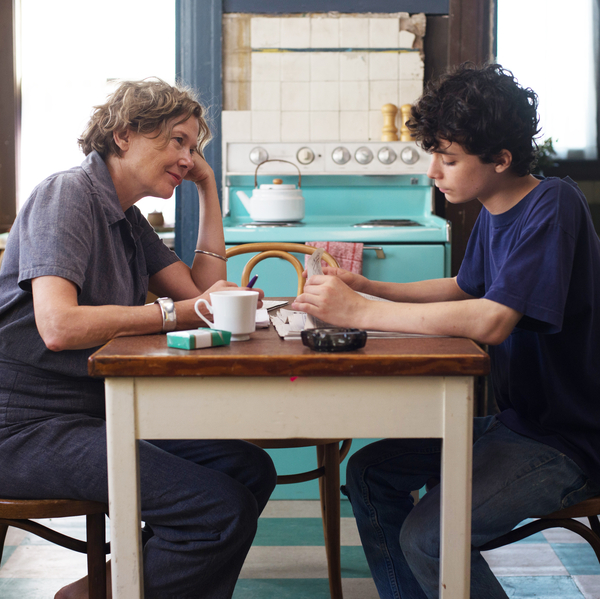 0117 927 5100
Book online
Ticket prices: Screenings before 16:00: £6.50 full / £4.50 concessions. Screenings after 16:00: £9.00 full / £6.50 concessions. Aged 24 or under? You can see any screening at any time for £4.50.
A delightfully sunny ensemble comedy by acclaimed filmmaker Mike Mills (Beginners) - this is a richly multi-layered, funny, heart-stirring celebration of the complexities of women, family, time, and the connections we search for our whole lives.
Set in Santa Barbara, California in 1979, the film follows Dorothea (Annette Bening - in one of her finest roles yet), a determined single mother in her mid-50s who is raising her teenage son Jamie (newcomer Lucas Jade Zumann) at a moment brimming with cultural change and rebellion. They live in a sprawling bohemian house, which is shared by an itinerant carpenter (Billy Crudup), a punk artist with a Bowie haircut (Greta Gerwig) and frequented by a provocative teenager neighbour (Elle Fanning).
20th Century Women is a rushing river of gorgeous moments and a warm, funny work of passionate artistry. A thoughtful and detailed evocation of an era and especially of its characters - every character is fully-formed and every performance is a gem. A poignant love letter to the people who raise us – and the times that form us.
The screenings of 20th Century Women on Tue 28 Feb are part of our Cinébites deal: get 30% off any main dish in the Café/Bar with a valid cinema ticket.
What you're saying about 20th Century Women