Lunchtime talk write-up
Posted on Thu 29 Sep 2016
---
How can sensor tech and data be used for the common good?
We welcomed Knowle West Media Centre to talk about The Bristol Approach to citizen sensing and the development of their damp-busting 'Frogboxes'!
Posted by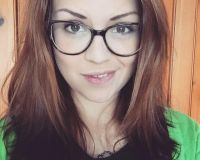 Rosie was the Pervasive Media Studio Assistant between 2015-2017.
---
Speakers
Kev is the founder of Data Unity. He is interested in data visualisation, Open Data and Open Source.
---
Arts Programme Producer, KWMC
---
Digital Fabrication Technician, KWMC: The Factory
---
The Bristol Approach to Citizen Sensing is a new way of working with smart city technologies, being pioneered by Knowle West Media Centre in Bristol. At its core, The Bristol Approach aims to support communities to use open source data and accessible sensor technology to address the issues that are important to them. To find out more about the approach, we were lucky to be joined by KWMC's Martha King and Fiona Dowling, as well as our own resident Kev Kirkland who have all worked closely on the Dampbusters project, which uses the six steps of The Bristol Approach.  
Here are five things I learned during the talk:
1. Research indicates that Smart City initiatives tend to lead with the tech and work top-down.
Working with Barcelona-based social innovation company Ideas for Change, KWMC developed The Bristol Approach to debunk this method, opting instead to co-create with communities in a grassroots way: first establishing the commonly experienced social issue and then supporting people to create solutions with open data and tech expertise. This framework is centred on a six-step process of Identifying what people care about, Framing the issue, initial Design of a solution, Deployment of that solution, Orchestration of testing and feedback, and analysis of the final Outcome.
2. During the pilot phase, KWMC discovered that some of the hot topics currently concerning Bristol residents were health of highstreets, connections between bio-diversity and mental health, and the problem of damp and mould in homes.
These issues were highlighted when KWMC hosted workshops and networking events to hone in on the common issues experienced by people across Bristol. In addition to this, artists working on the ground had conversations with communities in a range of settings. The expertise of organisations such as Hackspace were utilised to engage tech communities and explore potential and tangibility.
3. It's not 'What we've got' as much as 'What is missing?'
The issue and possible solution should always be the guiding forces in deciding on the tech that is imagined and implemented: tech should be 'pulled in' to help solve the problem, not 'pushed on to' people. This approach empowered people to be bold and unrestricted with their ideas in the first instance, knowing that the relevant tech would be identified and introduced at a later date. This was particularly useful in working with communities that are less tech-literate, such as older people.
4. Weirdly enough, frogs like damp conditions!
Knowledge that damp and mould in Bristol homes is a pressing issue inspired the design of the humidity and temperature sensor: the case of which shaped like a frog, synonymous with the aforementioned conditions - but also charming and inviting. The sensor can sit decoratively within the home and the addition of a paper lily pad provided a space for residents testing the sensors to record data. Fiona explained the process for selecting materials to build the frog, mentioning, of course, the necessity to withstand damp conditions and house electronics in a robust casing. 
5. The human experience of data collection en-masse and the creation of new useful sensor tools provides a strong case for change; with new data sets able to demonstrate the scale of city problems and The Bristol Approach able to offer a practical methodology for tackling city issues together.
The delightful frog became a talking point within the homes of people who tested the product. As a result, the conversations took place, demand increased, and KWMC began working with local energy companies to explore and tackle the problem of damp. Here's to people (frog) power!
KWMC are running a Sensor Tinkering Day at At-Bristol Saturday 1 October, where you will be able to get hands on with sensor tech, laser cutters and 3D printers, as well as inputting new design ideas for an upgraded version of the frog sensors. Click here for more info about this event.
---