Studio blog
Posted on Thu 8 Apr 2021
---
Future Themes Blog - "Ana Mendieta and Us": the Silhouettes Project part one - about the project
In the fourth (& part one) of our Future Theme Blogs we hear from Ellie Chadwick at her team. Last year the Studio funded seven teams of Residents to explore ideas at the intersection of technology and culture.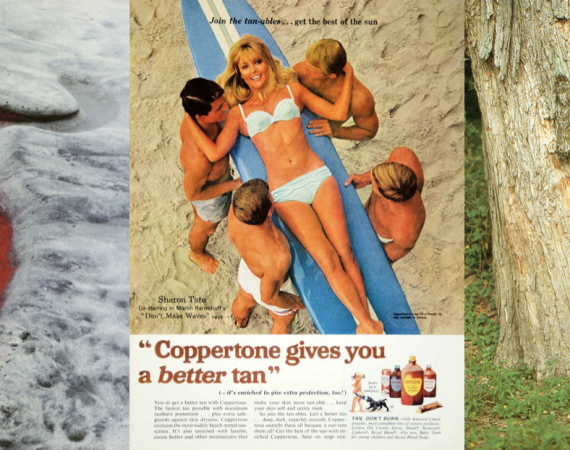 Posted by
Theatre maker and researcher experimenting with live performance & technologies. Currently developing Trace of Us: a multi-disciplinary hybrid project exploring the life and work of Ana Mendieta.
---
This part one of Future Themes Blog - "Ana Mendieta and Us": the Silhouettes ProjectGo here to read part two.
Although the pandemic in some ways brought about the end (for now anyway) of theatre as we know it, one of the key themes we have explored in this pandemic-times project is beginnings. Ritual beginnings, beginnings of stories, beginnings of new forms: these are all things that we have interrogated, created work-in-progress around, and talked about at length. So where did this Future Themes project begin?
In one sense (the official sense, perhaps) it began with a series of research questions: things that our team of collaborators and I, brought together via company Sleight of Hand, felt an urge to explore in the wake of the covid-19 crisis and its effects on theatre and the arts. These questions centred around the future of theatre and performance: how to best incorporate digital modes and old forms and creatively embrace dichotomies of working with nature and technology, ephemerality and permanence? What counts as collective experience? How do we use art and technology cathartically in times of crisis or trauma? Where does the dismantling/disruption of traditional theatre leave us?
In another sense, the project began long before the pandemic changed what was possible in theatre practice, when myself and writer Abi Zakarian bonded over our shared admiration and love for the artist Ana Mendieta and our desire to bring her life and work to the stage in an exciting, immersive, experimental way. Cuban-American, making work in the 60s/70s, young, innovative, ambitious and spirited, Mendieta's incredible creativity and life-force seems to still emanate so powerfully from photographic and filmic records of her incredible work. Finding others who loved her work and wanted to respond to it in some artistic way was easy, and quite naturally our team of collaborators formed: we are British director Ellie Chadwick, British-Armenian writer Abi Zakarian, Greek dancer/choreographer Depi Gorgogianni, Spanish designer/artist Ana Inés Jabares Pita, Brazilian performer Gaël Le Cornec, Cuban curator/artist Gabriela Román González, and Cuban-American actor Amanda Guardado.
But you could also say that it all began with an invitation. An invitation from Mendieta herself. Her sister is quoted as saying that "Ana was very ambitious…she wanted to have an impact on the world of art, she wanted people to look at her work and have a powerful experience and she wanted to inspire people to be creative." Ana has inspired us to be creative in new ways in a time when creativity feels challenging, like an act of resilience, like it's extra important and significant and alive.
It is a time when we feel a need to innovate in order to survive, as much as for any artistic reason. A time when grassroots companies and freelancers are leading the way with innovation. When we feel the need to work extra hard for the arts and for equality in access to the arts, moving beyond traditional structures and spaces to something more inclusive, free, and flexible.
Interestingly, there was a surge in anti-establishment movements in the 1960s and 70s art world, with various artists including Mendieta making their work and presence felt in the wider world: members of the Fluxus movement made everyday acts into works of art, denouncing gallery formalities. Artists of the land-art movement sculpted the earth itself. Recently, we have seen a similar thing happening not only to theatre but to visual art, with work being presented and experienced outside theatre venues and the clinical setting of galleries – in people's houses, on social media, and even in video games like Animal Crossing where players can import artworks from the Getty museum's open-access collection into their online world.
In this exciting context of change and innovation, the open invitation from Ana to be inspired by her work and make an impact is something we have embraced fully: not only via discussion, workshops, writing, and research - exploring the themes and impact of her artworks - but also via our approaches to making the work itself. Mendieta's fascination with old and new, with ancient ritual and contemporary issues, and the duality of her work is a key source of inspiration: we similarly want to respond to the now while incorporating ancient modes of performance and communication, making powerfully relevant yet chthonic, primal work that speaks to all kinds of audiences. Also, her creation of art outside traditional venues and her experimental use of film now seem particularly relevant in regards to current dilemmas around how to continue to create meaningful collective artistic experiences with limited physical access to traditional venues, speaking to the recent emphasis both on the value of digital spaces, and the value of outdoor natural space.
Our R&D asks what we can learn from engaging with this dichotomy of nature vs technology, physical vs digital, in a creatively interrogative way, and what we can discover as "theatrical" when breaking down boundaries between disciplines and genres and working in the realm of, say, performance art, object-based media, or immersive technology. We have thus experimented not only with more typically theatrical approaches but also with various kinds of responses: immersive audio pieces, visual art, photographic art, movement, poetry, and more. (Please explore our collection of sample R&D content below for some examples.)
We also have incorporated the spirit of invitations or provocation: inviting each other throughout our workshops to respond to particular provocations in order to create artistic disruptions in various modes. For example, writer Abi Zakarian invited us all to create selfies that disrupt ideas and expectations around appearance by subverting it in some way (see Intervention 1); during an early workshop I invited the group to make some kind of disruption to their space: a physical disruption whether large or small (see Intervention 2); and Depi, movement director and dancer, invited us to explore the power of pose in conveying strength, weakness, and sensuality (see Intervention 3) after a discussion around similarities of 1960s advertisements' sexualised female poses and the powerful, primal poses Ana Mendieta used in her Siluetas series:
From an exercise led by Depi Gorgogianni, exploring parallels and differences in poses utilised in art and advertising in the 1960s/70s, exploring and conveying female sexuality/sensuality and power or weakness.
Untitled (Siluetas series), Ana Mendieta, 1973
Coppertone advertisement with Sharon Tate, 1967
Tree of Life, Ana Mendieta, 1976
"Subversive selfie" inspiration:
Untitled (Glass on Body Imprints - face), Ana Mendieta, 1972
Untitled (Facial Hair Transplant, Moustache), Ana Mendieta, 1972
Throughout the R&D, we have endeavoured to root ourselves in the physical wherever we can, through these provocations to engage with body and environment: exploring how we can gain a sense of intimacy and collective connection in the work despite distance, and a sense of liveness and presence despite screens and technology. Like Ana Mendieta we have worked with our bodies, with natural materials like feathers, leaves, and flowers, and with physical space, as well as with technologies such as film and audio (for example, see our early R&D demo performance piece). Like Ana we have tried to free ourselves from boundaries of genre, and from geographical boundaries. In Ana's case, she travelled to Mexico, Italy and her homeland of Cuba and made art in all these places and inspired by all of these cultures, as well as in the USA. In our case, it's all online for now, but our team members come from various different countries and cultures, infusing our creativity with a mix of influences in a similar way.
In our final workshop, we drew all of our diverse explorations together by returning to our theatrical root: our wish to eventually create a performance piece for audiences. We explored two new scenes written by Abi Zakarian, one inspired by themes of identity, roots, and of death/rebirth in Ana Mendieta's work and her Siluetas series, and the other by themes of duality, journeys, and thresholds, focusing around the symbolism of a door to represent this (Mendieta also used doors in some of her work such as the Moffit Building piece, 1973):
For a short immersive audio piece sharing a snippet of one of those scenes, pop on a pair of headphones (you need these for the binaural immersive effects) and have a listen here:
While developing the scenes, Abi came across a door in her neighbourhood of Deptford that reminded her of Mendieta's work, particularly the Moffit Building piece:
Seeing Ana Mendieta's creative presence in other places and echoed in the day-to-day in this way has become a part of our experience, through the ongoing R&D process. This collective state of mind, and the experience of exploring the scenes together raised the question of how we can create a pervasive sense of a theatre experience that seeps into the everyday? How can we make this for audiences? For audiences who cannot leave their homes as well as those who can? For audiences of all different backgrounds, access needs, and so on?
We still hold our original ambitions for creating an immersive experience in a real-life, physical space someday, involving the outdoor and the indoor in epic scale with intimate feel, but we have learned such a huge amount through our online and distanced experimentation about how to expand this performance into daily life, how to improve and increase access, inclusion, and multi-layered connection, and how to nurture ongoing engagement and dialogue with the work, and with each other. So for now, we will start with our small scale interventions, both digital and physical, things that appear through post boxes, on webpages, on phones and in public spaces... and encourage reciprocal, ongoing, and dialogic interventions from our audiences.
In the spirit of all of this, please have a browse of the R&D materials and experiments we have shared below, and if you feel like adding your own response to any of the provocations you read about, please feel free!  Tag us at @SleightTheatre (Twitter) or @SleightofHandTheatre (Instagram) to connect, and use the hashtag #SilhouettesInterventions.
Have fun!
Please have a browse of the R&D materials and experiments we have shared in part two
---