News
Gromit unleashes a dog film season at Watershed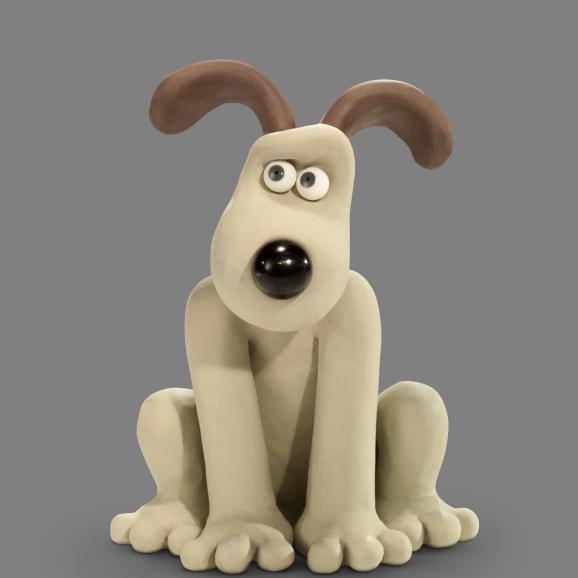 It's dogs a-go-go at Watershed this summer!
The whole of Bristol and beyond has gone barking mad for Gromit Unleashed, the trail of 80, five foot tall sculptures across Bristol and further afield, and Watershed just couldn't let the event go by without hosting Gromit's Movie Marvels, a month long season of films featuring man's best friend this August.
Watershed managed to collar Gromit and persuade him to take a little break from looking after that cheese-loving inventor Wallace to choose his favourite films featuring the best cinematic canines out there. From scrappy Jack Russell terriers, to bumbling Labradors, spotty Dalmatians and loyal Collies, there's something in Gromit's Movie Marvels for all the family – and with tickets for under twelves just £2.50, it'll have everyone wagging their tails.
Gromit himself kicks off the season on Thu 1 Aug with Gromit's Mini Movie Marvels, a barkingly great selection of dog-themed short films, including Nick Park's Oscar®-winning short The Wrong Trousers, where our lovable pair take in a devious penguin lodger. Gromit makes his next appearance from Mon 19 – Thu 22 Aug in another Oscar®-winning gem from those lovely folk at Aardman: Wallace and Gromit In The Curse of the Were-Rabbit.
Maddy Probst, Programme Producer at Watershed, said:
"Gromit has tremendous taste in dog films and I must congratulate him on curating such a remarkable season. He's made sure there's something here for all the family and we are especially pleased that a percentage of the profits from his programme to our friends at The Grand Appeal."
Elsewhere in the specially paw-picked programme by Gromit himself there's beloved Peanuts character Snoopy (Race For Your Life Charlie Brown, Fri 2 – Sun 4 Aug), adorable Dalmatian puppies galore (101 Dalmatians, Fri 9 – Sun 11 Aug), Snowy the ever-loyal Fox Terrier (The Adventures of Tintin: the Secret of the Unicorn, Fri 30 Aug – Sun 1 Sept) and many more pooches in this kino kennel.
For kids who may be the next Nick Park, Watershed is hosting dog-themed Stop Motion Animation Summer School workshops every Friday throughout August, where 6-11 year olds can get to grips with plasticine canine creations. What's more, their work will be screened on the big screen for all the family to see the following Friday!
Gromit and Friends is a Watershed programme presented in partnership with Gromit Unleashed / The Grand Appeal. 50% of profits from all the screenings will be donated to The Grand Appeal. With thanks to David Sproxton, Nick Park, Angie Last and Lucy Wendover at Aardman Animations, Nicola Masters and Sarah Vipond at The Grand Appeal and Destination Bristol.