Supporters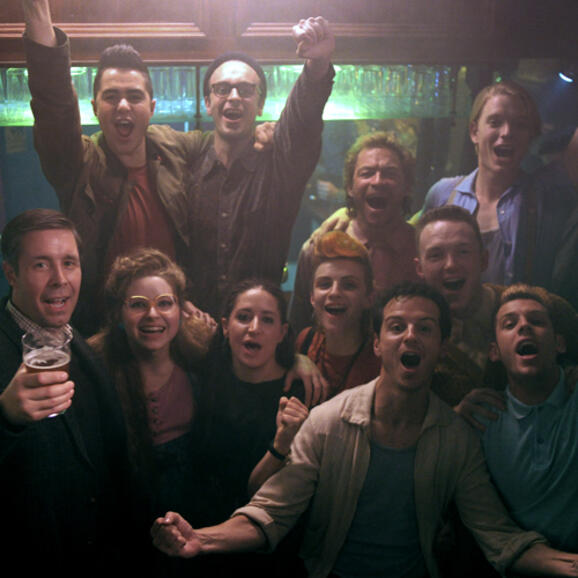 A big thank you...
To the following people who have made kind donations this year to support Watershed's work.
Idris Abdi
Jonathan Ablitt
Carolina Abramonte
Kwojo Ackah
Rozzy Adams
Helen Adams
Cassie Agbehenu
Charleen Agostini
Marie-Lynne Simmone Ahiaku
Claudio Ahlers
Claudio Ahlers
David Ainsworth
Richard Alexander
Ruth Alexander
Mark Allan
Alison Allan
Joe Allen
Alison Allen
Peter Almond
Olivia Altaras
Edward Anderson
Christine Andrew
Dylan Aplin
Constandinos Appla
Paul Archer
Ian Archer
Ian Armstrong
Jake Arnott
Alan Arnstein
Melissa Arrowsmith
Roy F Ascott
Judith Aston
Kate Aston
Katie Aston
Paula Austin
Jacqui Austwick
Kat Awit
Sacha Ayres
Belinda Ayres
Alexandra Ayres
Kay Bader
Eitan Badouk Epstein
Tara Baggott
Rich Bailey
Jayne Bailey
Mary Bailey
Sharon Bainbridge
Caroline Baker
Matt Baker
Mark Baker
Gareth Baker
Isabel Baker
Sam Balch
Bonnie Balfry
Daniel Ball
Matt Ballone
Katherine Baly
Chris Banks
Callum Barber
Adam Barber
Anne Barham
James Barlow
Paul Barltrop
Patrick Barnes
Rob Barnes
Andrew Barnes
Mary Barnes
Polly Barnes
Benjamin Barnes
Jon Barrett
Amanda Barrett-Wroe
Craig Barrow
Susan Bartlett
Vivian Barton
Denise Barwell
Martin Bastow
Robert Bater
Fanny Bauer Motti
Esther Baughen
Mark Bayley
Shivani Baynham
Diana Bazeley-White
Deborah Beale
Helen Beales
Stephen Bear
Steven Beard
Lisa Beard
Juliet Beattie
Elizabeth Julie Beckett
Stuart Beckett
Miranda Beddoe
Jon Beecroft
Oliver Beesley
Robert Beetham
Alison Bell
Lisa Bell
Laura Bell
Julia Belyavin
Kathryn Benjamin
Samir Benmendil
William Bennet-Clark
Julie Bennett
Marley Bennett
Tom Bennett
Sonny Bennett
Cab Benton
Stephanie Berning
James Berry
Roger Berry
Phyllis Bi
Aliya Biggs
Giovanni Biglino
Robyn Bignell
Giulia Bigotti
Christopher Bird
Helen Birse
Ella Bissett Macewen
Jackie Blackwell
Maya Blackwell
Fergus Blair
Matt Blee
Tim Bligh
Chris Blockley
Chris Boddington
Oliver Bodmer
Laura Bold
Ruth Bolgar
Jack Bolter
Martin Bolton
Julian Bolton
Joe Bone
Eric Booth
Martin Booth
Bo Borthwick
Kate Bostock
Christopher Bouch
Ros Boughtflower
John Patrick Bowden
Jamie Bowerbank
Sabina Bowler-Reed
Robin Boyd
Sheelagh Boyd
Karen Bradberry
Sophie Bradley
Werner Seehoff and Alan Bradley
Reis Braganza
Suzi Bratt
Paul Brayne
David Breckon
Teresa Bridge
Fraser Bridgeford
Judi Brill
Camilla Brisley
Juliette Britton
Richard Brooker
Simon Brooks
Phil Broomsgrove
Bob Brown
David Brown
Georgina Brown
Jane Brown
Philip Brown
Alistair Brown
Keith Brown
Ray Brown
Naomi Browne
Dawn Bruno
Marlene Buchy
Alison Buck
Frankie Buck
David Buckley
Charlie Bulbeck
Anneke Bull
Griff Bunce
Jonathan Bunn
Jane Bunting
Jemima Buoy
Jess Burden
Trevor Burden
Mary Burke
Mary Burke
Olivia Burnie
Stephen Burns
Nigel Burrows
Kathie Burton
Andrew Burton
David Busby
Becky Bushnell
Donna Buss
Frances Butt
Alex Butterworth
Lidia Cabello
Elizabete Caires
Howard Calcutt
Clemency Calkin
Ian Calvert
Iain Cameron
Duncan Cameron
Gordon Cameron
Esther Cameron
B Campbell
Marcus Campbell
Michael Campbell
Max Campbell-Jones
Bernie Camus
Paula Cannings
Barbara Canvin
Susan Caporn
Paula Cardwell
Havi Carel
Jack Carkdale
Rebecca Carpenter
Alan Carpenter
Hazel Carrick
Simon Carroll
Christine Carter
Terrell Carver
Dominic Casey
Michelle Cassar
Duncan Cassells
Mary Cassettari
Steve Cayzer
Ruth Chadney
Jane Chamberlin
Peter Chambers
Susan Chambers
Helena Charlat
Darren Charles
Francis Charnley
Joff Charters
Mike Chatziapostolou
Garry Cheetham
Sam Chester
Alisa Chittenden
Roger Chubb
Lauren Claassen
Michael Clark
Kelly Clark
Peta Clark
Amanda Clark
Brian and Mollie Clay
Geoffrey Clements
Jeanne Clenet
Rafael Cobb
Jacqueline Cohen
M Coleclough
Sarah Collingwood
Mike Collins
Lorenzo Colo
Rupert Comer
Rosie Cooke
Charlotte Cooke
Trine S Coolidge
Laura Cooney
Simon Cooper
Anthony Cooper
Nick Cooper
Peter Cornish
Fenton Coulthurst
Gilles Couzin
James Cox
Elizabeth Cox
Joanna Cox
Timothy Coyle
Rebecca Crabtree
Anthony Craig
William Crane
George Crawford
Fiona Crawley
Peter Crew
Malcolm Critchley
Carol Croly
Glauce Crook
Caroline Crookes-West
Jacky Crosher
Richard Cross
Deborah Crossan
Jack Crossley
Rachel Crozier
Sarah Cruickshank
Arran Cruickshank
Elizabeth Crumbleholme
Peter Csizmadia-Honigh
David Cufflin
Jamie Cunningham
Sarah Cunningham
Fiona Cunningham
Aimee Curran
Julia Currie
Adam Curtis
Ben Curtis
David Cuthbert
Myles Cutler
Denys Cutmore
Peter D'Alessandro
Yasmin Daer
Jennifer Dahms
Julia Dalby
Andrew Dale
Amelia Daniel
Phillip Dann
Jane Davidson
Janine Davies
Jim Davies
Nye Davies
Pat Davies
Louise Davies
Martin Daviesjones
Lyndsay Davis
Mike Davis
Amanda Davis
Geoff Davis
Connor Dawson
Sarah Day
Isobel Day
Zul Daya
Marion De Berker
Marjo De Best
James Dean
Joanna Dearson
Robert Dee
Ruth Dell
Richard Denman
Ellie Denner
Jane Dennis
Kat Deuchars
Jon Dewey
Mischa Dhar
Marta Dias
Roger Dickinson
Justin Dillon
Tulula Docherty
David Dodd
Flora Donald
Gien and Chas Donovan
Lottie Donovan
James Dorman
Jonathan Downer
Ian Downey
Emma Downing
Mary Downing
Iain Dresser
Stephanie Driver
Samuel Drowley
Kate Duell
Christian Duke
Hildegard Dumper
Rosemary Dun
Sarah Duncan
Geoff Dunlop
Richard Dunton
Richard Durie
Katja Durrani
Richard Durrant
Brian Dury
Jennifer Duvalier
Hannah Dyer
Sam Dyson
Diane Eadon
Eoin Earley
James East
Joseph Eaton
Jonathan Eccles
Matt Eccles
Nkeiruka Edeh
Brian Edgar
Stuart Edge
Mitchell Edmunds
Hannah Edwards
Philip Edwards
Lara Edwards
Simon Edwards
Ame Ekhaguere
Sheherazade El-Sukhun
James Ellerbeck
Mark Ellingsen
Martin Elliott
Karen Ellison
Chloe Elwood
Steve Embrey
Steve Embrey
Charles Emerson
John Emery
Rachael Emous-Austin
Susan Eustace
Grace Eva-Reynolds
Roger Evangelista
Peter Evans
Sylvia M Evans
Adam Evans
Chris Evans
Thomas Everett
Simon Everington
Ciar‡n Fagan
Jessica Fagin
Ian Fairholm
Jim Fanning
Mike Farmer
Thomas Farrell
Rose Farrell
Anna Farthing
Gene Feder
Adrian Fernandez Vigo
Marisa Ferreira
Jennifer Field
Robert Fields
Jack Fifield
Justin Fisher
Pam Fisher
Jill Fitzgerald
Rozi Flack
Kevin Flanagan
Laura Flegg
Ian Fleming
Matt Fletcher
Mark Flowers
Sian Flynn
Andrew Forbes
Bob Ford
Ruth M Ford
Stephanie Forrest
Natalie Fossard
Angela Foulk
Jodie Fowler
Will Foxall
Wendy Francis
Jane Francis
Colin Franklin
Judith Franklin
Sian Franklin
Neil Franks
Eleanor Freeman
Barbara French
Stephen Frost
Polly Frost
James Fulford
Jonathan Fuller
Mark Fuller
Sophy Gairdner
Melanie Gallop
Ruth Galpine
Alan Gamblin
Louise Gardner
Abigail Gardner
Rhys Gardner
Louise Gardner
Abigail Gardner
Tom Garne
William Garratt
Jen Gash
William Gaydon
Steve Gear
Juliet Geddes
Jenny Gee
Emma Geen
Paul Gelling
Howard Gentry
Diana Gibb
Phil Gibby
Edward Gibson
Samantha Gibson
Peter Giddings
Jay Giebus
David Gifford
Frances Giles
Antonia Gilks
Favill Gill
Veronica Gillham
John Gilliard
Adam Gillies
Alec Ginns
Brian Glasson
Tessa Gleeson
Joseph Glews
Kama Glover
Claire Godden
Joanna Gohel
Emily Goldblatt
Matt Golding
David Goldstein
Linda Goldthorpe
Lemonia Golikidou
Lidia Gonzalez
Paul Goodchild
Dave Gott
Rob Gower
Sam Graham
Helen Grant
Katherine Grant
Lesley Grant
Helen Gray
Dan Grayson
Sarah Green
Hilary Green
Benjamin Greenacre
Lewis Gregory
Robert Gregory
Cath Greig
Lesley Greig
Kath Grenyer
George Griffith
Jane Griffiths
Paul Grout
Melanie Gubbin
Roger Guck
Caroline Gunningham
Carsten Habermann
Ken Haddow
Logan Hadley Kershaw
Keith Hale
Alison Hall
Royston Hall
C E Hallett
Robin Hambleton
Jon Hamilton-Smith
Angela Hammond
Roger Hampson
Tracey Hancock
Richard Hancock
Erica Handoll
Toni Hankinson
Elly Hanson
Rowan Hanson-Iles
Judith Hardwick
Alistair Hardy
Christiane Hare
Alison Hargreaves
James Hargreaves
Jonathan Harper
Patricia Harrad
Cherry Harris
Steve Harris
Brian Harris
Lyndsey Harris
Lloyd Harris
Ollie Harrison
Roger Harrison
Iona Hartshorn
Jo Harvey
Geoff Haslam
Katherine Hathaway
Amy-Leigh Hatton
Steve Hawes
Peter Hawkins
Pippa Hawkins
Jo Hayden
Rachel Hayden
Edward Hayes
Rosemarie Hayhow
Diana Hayns
Debbie Hayward
Dave Hayward
Emma Hazan
Nick Hazlewood
Alex Heal
Michelle Healy
George Hearn
James Heavens
Karen Hedley
Mary Heffernan
Christopher Hegan
Michael Heley
Julian Hemming
Richard Hemmings
Russell Hempstead
Tom Henson
George Herbert
Fran Herbert
Abe Herbert
Claire Herbert-Golden
Nick Hern
Ann Herring
Kate Herriot
Tania Hershman
Hugh Herzig
Dorothy Hesketh
Andrew Hick
Geoff Hicks
Julian Higgins
Malcolm Higgins
Aewis Hii
David Hill
James Hill
Declan Hillier
Nigel Hinchliffe
Tom Hind
Heidi Hinder
Niçky Hodges
Niçky Hodges
Tina Hodgett
Lisette Hoffmans
Cathryn Hofmann
Beth Hogben
Rosemary Holding
Vic Hole
David Holland
Sean Holland
Ben Holloway
Johanna Holmes
Jennifer Hone
Joel Hooper
Steven Hopkins
Francis Hornak
Patrick Horner
Lindsey Horner
Robert Horton
Kiryn Howard
Jonathan Howard
Sophie Howard
Dixon Howe
Sarah Hubbard
David Hughes
Sarah Hugo
Tom Hukins
Enyo Humphrey-Ackumey
Lynn Hunt
Rachel Hunt
John Hunter
Jane Huston
Rehan Hyder
IMDB
Jacqueline Inglis
Institute Of Physics Publishing
Rachel Irwin
Seth Jackson
Jacqui Jackson
Mark Jacobs
Peta Jacobs
Maryam Jafari
F James
Alan James
Andrew James
F James
Alec Jeakins
Sally-Anne Jeffery
Lisa Jenkin
Eliza Jenkins
Rosie Jennings
Boxuan Jiang
Kirsty Johnson
Michael Johnson
David Johnson
Richard Johnson
Saira Johnson
Scott Johnson
Gregory Jolivet
Andrew Jones
Emma Jones
Ffion Jones
Ruth Jones
Teresa Jones
Timothy Jones
Gary Jones
Murray Jones
Ryan Jones
Amanda Jones
Martyn Jones
Ann Jones
Harry Jordan
Morwenna Jordan
Russell Judkins
Donations Jukebox
Kathryn Jury
Jeremy Kane
Roy Kareem
Zac Keane
Atalanta Kearon
Mary Keen
Andy Keen
David Keenan
Jenni Keiller
Jenni Keiller
Simon Kelly
Martin Kemp
Ros Kennedy
Maria Kennedy
John Keon
Elinor Kershaw
Tom Kettlety
Dawn Keyse
R Kidman Cox
Vivien Kies
Jorg Killat
Jane Kilpatrick
David Kiltie
Will Kincade
John Kite
Sarah Kitson
Debbie Klein
Sarah Klein
Lydia Knibbs
Emily Knight
Julia Knight
Mike Knight
Ellie Knowles
C Koehli
Lucy Koshiw
Laura Kowenicki
Jeremy Krause
Jane Krish
Jaspreet Kular
Robert Ladd
Joanna Laidlaw
Paul Laidler
Keith Lane
Keith Lane & Susan Jenner
Anna Langdon
Bettina Langlois
Carly Langmead
Patricia Langton
Jo Lansdowne
Julie Lansley
Nisus Larsen
Jon Lawrence
Richard Lawrence
Pru Lawrence-Archer
C T Lea
Christian Lea
Rosie Learmonth
Ian Leathers
Claire Lee
Michael Leigh
Chris Leigh
Andrew Leighton
Rick Leitch
Geoff Leonard
Evan Lewis
Patricia Lewis
William Lewis
Joseph Lewis
Alan Lewis-Jones
Joe Lewsey
Diane Liell
Diane Liell
Stephen Lightbown
Lea Likozar
Clair Linfoot
Judy Linstead
Sophie Littin
Richard Little
Eleni Lixourioti
David Lloyd
Lee Lloyd
Anna Lo Jacomo
Ava Lorenc
Mckenzie Love
Greg Lovell
Polly Lowe
Philippa Lowthorpe
Max Loxterkamp
Vanessa Luk
Elizabeth Lumley-Smith
Harriet Lupton
Veronica Lyell
Jeremy Lyons
Barra Mac Ruairi
Penelope Macdonald
Conor MacGregor
Michael MacIntyre
Benedict Mackay
Gabriel Mackay-Morris
Richard Mackerras
Paul Macleod
Dennis Macneil
Simon Maddison
Catherine Maddock
Philip Maguire
Emma Mahon
Peter Maines
Carolyn Manuel
Kayleigh Marquis
Gillian Marris
Hugh Marsh
Jean Marshall
Mel Marston
Frank Martin
David Martin
N Martindale
Timothy Mason
Elizabeth Mason
Clive Massey
William Mather
Alison Mather
Joel Matthews
Fiona Matthews
Nik Maxwell
Rich May
Mary Maybin
Steven Mazillius
Ali Mcadam
Cameron Mcallister
Dan McAteer
Alan McClatchey
Claudia McConnell
Annella McDermott
Sophie Mcdonald
Sarah McDougall
Ian Mcdowall
Robin McDowell
Ian McGill
Mary McGrane
Stuart Mcguigan
Jamie McHugh
Ross McKenzie
Anna McKeon
Caroline McLaren
Connor McLaughlin
Andrew Mclean
Gemma Holly McLean
Kathryn McLeod
Daniel McNamara
Laura McNutt
Thomas McPhail
Chris McQuire
Kartika Mediani
Robert Meech
Jessica Mehler
Zuhair Mehrali
Paul Merchant
Peter Metcalfe
Mariann Mezei
Karen Michael-Cox
Eva Michieletto
Becky Midlane
Diana Milbank
Rudy Millard
Anne Miller
Chris & Mavis Miller
Lee Miller
Oliver Miller
Stuart Miller
Karen Milne
Alex Minshull
Anil Mistry
Rob Mitchell
Heather Mitchell
Christian Moeckl
John Molyneux
Elizabeth Moncur
Barry Moore
Kole Morgan
Sophie Morgan
Tom Morgan
Andy Morgan
Isabel Morgan
Jane Morgan
Barbara Morgan
Alex Mormoris
Rachel Morris
Patricia Morris
Sarah Morris
Jackie Morris
Karen Morris
Rachel Morris
Paul Morton
Julian Mounsey
Jon Mowat
Daniel Moxham
Richard Mudditt
Josh Mullett
Samantha Munday
Hannah Mundy
Kevin Murphy
Eleanor Murray
John Murray
Samuel Nason
Glynis Naughton
Peter Neale
Christopher Neild
James Neill
Rebecca Nelson
Emma Nelson
Lucy Newton
Jane Ng
Carole Nicholls
Carmen Nigro
Katina Noble
Joanne Noott
David Norman
Susan Norman
Sarah North
Mike O'Connor
Matthew O'Donnell
Peter O'Driscoll
Colette O'Kelly
Elizabeth O'Loughlin
Ciaran O'Loughlin
Alexandra O'Mahony
Niel O'Neill
Vince O'Neill
Colm O'Rourke
William Obree
Susanna Odell
Rob Oldfield
Jayne Olney
Mary Opie
Shaney Orrowe
Alison Orton
Helen Ostle
Sue Outlaw
Christina Overs
David Owen
Paul Owens
Harris Owusu
Chris Padfield
Finn Padmore
Margaret Page
Adrian Pannett
Stephen Paradise
Tom Parker
Lynn Parker
Matthew Parker
Nicola Parker
Paul Parkes
Vanessa Parmenter
Barbara Parn
Rebecca Parnell
Craig Parry
Rhys Parry
Dave Parry
Mollie Parry-Jones
Nick Parsons
Jessica Parsons
Thomas Partington
Dipti Patel
Patricia Patilla Sanchez
William Payne
Amanda Payne
Vivienne Peak-Payne
Simon Pearce
Peter Peasey
E C Peddie
S.E Peggs
Dana Penciu
John Pendlington
Dick Penny
Jennifer Pepler
Christina Pepler
Siri Perera
Emma Perry
Ina Petersen
Geoff Petty
Paul Phare
J Elmslie Philip
Robyn Phillips
Judyta Piasecka
Elisa Piccoli
Brian Pickering
Alexandra Pickford
Warren Pickles
Nick Piggott
John Pike
Ruth Piper
Helene Pirsch
Dominic Pitt
Duncan Pittaway
Jason Pizzey
Stuart Place
Anthony Plumridge
Steven Pockett
Romola Pocock
Sue Pollard
Andrew Pollard
Laurie Pope
Robert Pope
Nadine Port Louis
Malcolm Porter
Robert Porter
Richard Porter
Donna Portman
Saskia Portway
Bruce Powell
Imogen Powell
Richard Powell
Nikki Powell
Christopher Power
Hilary Power
Alan Pratt
Aurelien Predal
Tim Preston
Derek Price
Isaac Price-Sosner
Malcolm Prior
Daniel Pugsley
Gordon Pullin
Richard Purvis
Susan Pygott
Kate Quilian
Gabor Radocz
Angela Raffle
Verity Ralph
Katja Ramharter
Tom Randall
Marja Rantakaulio
Anna Raphael
Mateena Rauf
Robin Rawlings
Simon Read
David Read
Clare Reddington
Kate Redfern
Layla Redway-Maguire
Paul Redwood
Corinne Rees
John Reeve
James Reichelt
François Renaud
François Renaud
Ken Rennoldson
Elaine Reynolds
Cara Richards
Tom Richardson
John Richardson
Robert Richardson
Elizabeth Rickman
James Riden
Christine Ritter
Robert Rivett
Alison Roberts
Gill Roberts
Simon Roberts
Anne Roberts
Bill Roberts
Jennifer Roberts
Russell Robertshaw
Guy Robertson
Kenny Robertson
Adam Robins
Brian Robinson
Jodian Rodgers
Jodian Rodgers
Pilar Rodriguez
Katharine Rogers
Lois Rogers
Amy Rollason
Ruth Rollason
Elizabeth Rollo
Guy Rolls
Christopher Ronus
Michael Rose
Amanda Rose
Dru Ross
Karen Ross
Mary Ross
Tobias Ross
Sophie Ross
Tony Rowlands
Jennifer Ruddick
Hugh Ruddle
John Rudston
Tymoteusz Rusiecki
Frances Russell
Patrick Russell
Tom Ryan
Kate Sadler
Maurice Said
Thomas Sale
Andy Sales
Joe Sallis
Helen Salmon
Timothy Salter-Hewitt
Rebecca Samuel
Roy Sanders
Pauline Sanderson
Peter Sanderson
Richard Sandom-Brown
Jean Sapeta
Kate Savill
Andrew Sawyer
Anna Sciazko
Vanessa Scott
John Scott
Meg Scott
Peter Scott
Jemima Scott
Matthew Scott
Matthew Scott
Chloe Searle
Churton Season
Jason Roy Selby
Gemma Self
Rachel Sellers
Rodney Semple
Bruce Senior
Tom Sewell
Michael Shah
Rory Shanks
Russell Sharland
Sarah Sharp
Hayley Shaw
Rob Sheffield
Pensri Shellabear
Roger Shepherd
Elizabeth Sheridan
Christina Shewell
Shipham Community Cinema
Nicholas Shipley
Judith Shirley
Ellie Showering
Peter Sibley
Alex Siddall
Llewelin Siddons
Ruth Sidgwick
Hans Sievertsen
Anna Silver
Andrew Simkins
Jon Simmonds
Marie-Lynne Simmone Ahiaku
James Simpson
Naomi Simpson
Andrew Simpson
Robert Sims
Maureen Sinclair
Louise Sinclair
David Sinden
Megan Sinfield
John Skinner
Nicola Skinner
Elaine Skinner
Sophie Slade
Robert Slagter
Patricia Slater
John Sleigh
Judith & Stephen Sluglett-Noreiko
Gordon Smith
Hal Smith
Harry Smith
Matilda Smith
Vernon Smith
Gillian Smith
Peter Smith
Trevor Smith
Christopher Smith
James Smith
Stephen Smith
Steve Smith
Angela Smith
Philip & Mrs Mary Smith
Sarah Smith
Susan Smith-Uncles
Tom Smyth
Grace Snell
Martha Sneyd
Anna Sohlman
Jane Somerville
Roger Southard
Peter Southerby
Patrick Spackman
Angela Spencer
Charlotte Spires
David Sproxton
Ian Squire
Judith Squires
Callum Stacey
Geoff Stapley
Peter Steel
Kate Steel Jardel
Damian Steer
Nancy Steinhardt
Emma Stephens
Aletta Stevens
Claire Stewart
Christopher Stewart
Nicole Stewart
Mark Stopher
Bradley Strange
Jack Strood
James Stuart
Nick Sturge
Darren Sumeghy
Carl Sutherland
Jan Swann
Gillian Swanson
Joel Sweet
Brendan Sweetman
Elizabeth Swift
Tammy Swinglehurst
Lucy Swingler
Peter Symes
Sonya Szpojnarowicz
Aimee Talbot
James Taljaard
Josephine Tarnowski
Holly Tarplee
Derek Taylor
Emma Taylor
Paul Taylor
Ralph Taylor
Ben Taylor
Helen Taylor
Jess Taylor
Matt Taylor
Helen Taylor & Derrick Price
Debbie Temple
James Templeman
George Terry
The Nisbet Charitable Trust
Angharad Thomas
Rachel Thomas
Shaun Thomas
Henry Thomas
Angharad Thomas
Andrew Thompson
Jan Thompson
Peter Thompson
Ian Thorn
Paul Thurston
Susan Timmis
Clare Titley
TLT LLP
Stephen Tolputt
Anthony Tombling
Helen Tonetti
Tom Tooth
James Touzel
Ian Towers
Jamie Townes
Gemma Townsend
Ian Townsend
Sharon Townson
Jenny Tozer
Una Tracey
Helen Trinh
Benjamin Trumper
Tony Tublin
Kathryn Tulley
James Turnbull
Paul Turner
Emma Turner
Lucy Turner
Helene Turon
Dan Tyndall
Joanna Ullah
Niki Underhill
Darren Upson
Isla Ure
Justin Uttley
Tilly (Caroline) Vacher
Andru Vallance
Jurjen Van Der Goot
John Vasey
Richard Vaughan
Jean-Paul Vial
Ian Viggers
Dan Vine
Timothy Vivian-Shaw
Christine Elizabeth Vooght
Tim Vosper
Jenny Wade
Michael Wadsworth
Jonathan Wain
John Waldron
Matthew Walker
Philip Walker
Carol Walker
Josephine Walker
Michael Walker
James Walker
Patricia Walker
Tom Walker
George Wallace
Fraser Wallace
Martin Walsh
Edmund Walsh
Kate Walshaw
Keith Wang
Julia Warburton
Liz Ward
David Ward
Linda Ward
Anthony Ward
Peter Ward
Caroline Ward-Bailey
Sonia Wargacka
Lucy Warin
Diana Warner
Liz and Rich Warren
Rich Warren
Gareth Warren
Gillian Warren
Sally Warrington
Sina Wartmann
Chris Waters
Andrew Watson
Ruth Watson
Steve Watt
Nathan Watts
Anthony Watts
Rob Watts
Mel Webb
Craig Webb
Mary Webb
Susie Weldon
Stephen Wells
Mark Wells
Jami West
Richard West
Christina Wheeler
Phil Wheeler
Emma Whewell
Max Whitby
Anna White
Lavinia White
Rebecca White
Mike White
Ian Whitehall
Susan Whitehead
Andrew Whorlow
Catherine Whyte
Jessica Wiggins
Richard Wigglesworth
Sean Wildblood
Julie Wilkins
Ken Wilkinson
Elaine Williams
Emma Williams
Hilary Williams
John Williams
Rhian Williams
Michael Williams
Owen Williams
Christine Williams
Morris Williams
Toby Williams
Paula Williams
John Willis
Nicola Willis
Stephen Wills
Emma Wills
Frank Wills
Maureen Willson
Maggie Wilmore
Stephen Wilson
Jim Wilson
Alex Wilson
Tom Wilson
Adam Withers
Ewelina Witkowska
Leah Witton
Erika Wood
Rob Wood
Theo Wood
Malcolm Wood
Linda Woodburn
Michael Woodgate
Graham Woodruff
Naomi Woodspring
Suzette Worthington
Janet Wotton
Helena Wray
Maureen Wright
Annie Wright
Kirsty Wynne
Allan Xavier
Jeremy Yearron
Sue Yilmaz
Nick Zahiri
Lynn Zarb
Mareks Zevalds
Krystal Zhang
Wei Zhang
Funders & Partners
Arts Council England South West  

Arts Council England is the national development agency for the arts. Their ambition is to place the arts at the heart of national life, reflecting the country's rich and diverse cultural identity as only the arts can.
Bristol City Council  

Bristol City Council is the elected government of Bristol. It has one overall purpose: to improve Bristol and the lives of all its people, now and for future generations.
Europa Cinemas

Founded in 1992 with funding from the MEDIA programme and from the Centre National de la Cinématographie, Europa Cinemas is the first film theatre network focusing on European films. Its objective is to provide operational and financial support to cinemas that commit themselves to screen a significant number of European non-national films, to offer events and initiatives as well as promotional activities targeted at Young Audiences and to screen digital European films.
University of the West of England
The University of the West of England, Bristol (Bristol UWE) is one of Britain's most popular universities with more than 23,000 students and a 1,000-strong academic staff.
University of Bristol
The University of Bristol is internationally renowned, ranked in the top 30 universities globally (QS World University Rankings), due to its outstanding teaching and research, its superb facilities and highly talented students and staff.
The British Film Institute
The British Film Institute is the UK's lead film organisation. Its mission to achieve a creative and prosperous film culture and industry base, the BFI drives creative, economic, and cultural success through a linked portfolio of activities.
TLT Solicitors LLP
TLT Solicitors LLP is a top 100 UK commercial law firm with over 650 staff across offices in Bristol and London and is consistently rated as one of the top 3 technology and IP firms in the South West. It has strong relationships locally and nationally and is well known for its work across the technology & media sectors. It has a long-standing commitment to the development of the creative industries in Bristol, having provided support to Watershed through direct sponsorship and pro bono advice since 2002. TLT advised Watershed on the creation of iShed CIC and Pervasive Media Sandbox.