Lunchtime Talk
Fri 6 Mar 2020 13:00
---
The wow, the wild and the wonky - high adventures in creative AI
Since setting up in October 2018, Pervasive Studio residents Tiny Giant have embarked on a tech-powered crusade to explore creative AI. Come and find out how that journey's been so far.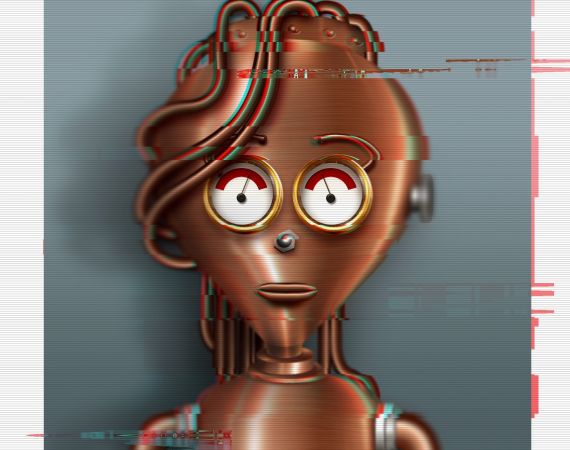 Speaker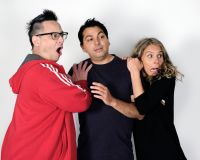 Tiny Giant are an eclectic trio of creative technologists who fuse bold ideas and emerging tech to help businesses stand out.
---
In this talk, Kerry, Derek and Norts will take you on a lively exploration of the many ways they've been using machine learning and neural networks in their commercial and artistic endeavours.
From composing poems in the style of Sylvia Plath to creating the world's first AI gin, they'll give you an honest take on how AI can augment and inspire human thinking.
If you want to learn more about how minds and machines are working together to deliver more engaging, moving and inspiring creativity, this is the talk for you.
This Lunchtime Talk is part of Open Studio Friday, which takes place at the Studio every week.
Do you want to find out what is going on at the Pervasive Media Studio? Are you interested in meeting our residents, talking about a specific project or curious about pervasive media? Why not pack a sandwich and join us for one of our Lunchtime Talks and Open Studio Friday. Lunchtime Talks are informal presentations by Studio residents and associates. They normally take place at 1pm on Friday, are free and open to everybody who's interested in what we do. After the Talk, we also invite you to stay with us for the afternoon to continue the conversation or work on your own projects. We provide chairs, tables, wireless and a great space. You bring what you need to work with (laptop/mobile). Our open afternoons close at 5pm. Let us know if you'd like a tour of the space and we'll be happy to show you around just before the talk. Send an email to: studio@watershed.co.uk to book your place on a tour.
---