Sylvia Rimat
Sylvia is a performance artist, producer, mother, lover & eco-system of micro-organisms. Her work manifests in studio shows, 1-2-1 performance, encounters in public space, site-specific work & recently an App.
---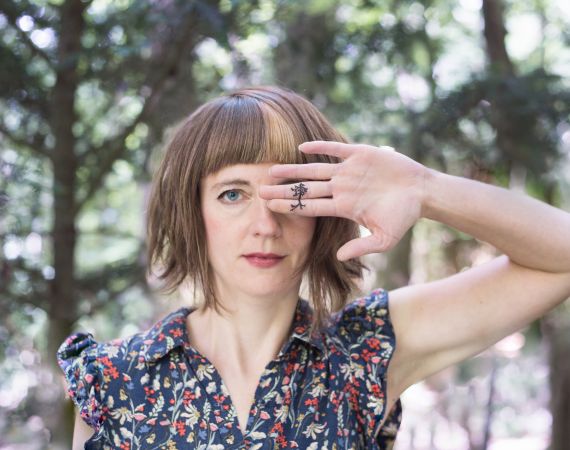 Sylvia Rimat's work manifests in various formats, such as studio shows, one-on-one performance, encounters in public space, site-specific work and most recently an App for a geo-located audio-walk.
Characterized by playful audience interaction and strong visual aesthetics, her work deals with processes of the human mind (consciousness, memory and how we experience time), drawing on scientific research, personal experiences and our imagination, to ask big questions.
Recent work explores our connectivity with the natural world, i.e. tree communication via fungal networks compared to neuronal communication in the human brain, as well as notions of care beyond the human species and climate emergency.
The development of her work follows a collaborative approach, connecting with specialists in eg Neuroscience, Mathematics, Psychology, and with people from diverse communities. Her research culminates in performances that are entertaining and thought-provoking.
Born in Germany, Rimat is based in Bristol. Since 2008 Rimat has presented her performances throughout Britain and internationally, at more than 60 venues and festivals, including British Council Showcase Edinburgh, Barbican London in SPILL Festival, IBT Festival Bristol and at venues in Europe & Australia (Proximity Festival, Perth; Sydney Festival).
Rimat is a member of artist collective Residence in Bristol.
---
Studio themes
---