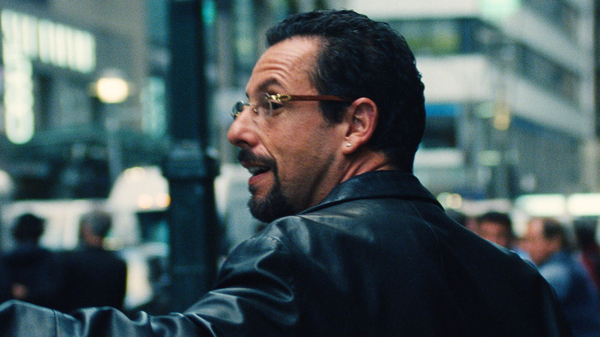 Film
Please note: This was screened in Jan 2020
Director:

Benny Safdie, Josh Safdie

Cast:

Adam Sandler, Julia Fox, Kevin Garnett |

Details:

135 mins, 2019, USA

Primary language:

English
Acclaimed filmmakers Josh and Benny Safdie (Good Time) return with an electrifying crime thriller about a charismatic New York City jeweller and compulsive gambler Howard (Adam Sandler) on the lookout for his next big score.
Fast talking jewellery dealer Howard spends his days trying to make money whilst being followed by the people he owes money to. But when he makes a series of high-stakes bets that could lead to the windfall of a lifetime, he must perform a precarious high-wire act balancing business, family, and encroaching adversaries on all sides, in his relentless pursuit of the ultimate win. Nothing goes as planned, of course, and that's the fun and the terror of this wild ride that pushes viewers to the breaking point of pleasurable anxiety.
One of the most adrenaline-inducing films you'll watch this year, the Safdie Brothers continue their winning streak of harshly real films about everyday New Yorkers with a thrilling take on how the American Dream can go very, very wrong whilst Adam Sandler shows just how good he can be with the right collaborators - some have even mentioned an Oscar® nod for his performance.
Download Programme Notes (PDF)
---