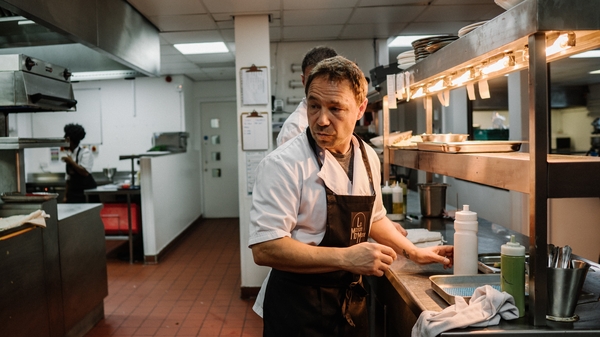 British Independent Film Awards Shorts Programme + Networking
Sold Out
classified 18
Film
Please note: This was screened in Feb 2020
Details:

75 mins
Join BIFA and Film Hub South West to discover the best British short films of the past year.
Supported by BFI NETWORK and Film Hub South West, BIFA (the British Independent Film Awards) is bringing its programme of the best British short films of the past year to the South West for the first time!
This is a brilliant and rare opportunity to watch the five films nominated for the Best British Short Film award 2019, supported by BFI NETWORK, on the big screen. The screening will be followed by drinks and an opportunity to network with like-minded film fans, local filmmakers and representatives from BIFA, BFI NETWORK and Film Hub South West. 75 minutes, five films, and a cinematic experience you won't forget – join us!
Travel bursaries are available for South West filmmakers who are travelling from outside of Bristol to attend this event – please contact us for bursary information and to apply for support –bfinetwork@watershed.co.uk
The five films being screened are:
Anna
Dir: Dekel Berenson, UK, 15 min
Living in war-torn Eastern Ukraine Anna is an aging single mother who is desperate for a change. Lured by a radio advertisement, she goes to party with a group of American men who are touring the country, searching for love.
Boiling Point
Dir: Philip Barantini, UK, 22 min
A single-take snapshot of the immense stress and skills of a talented head chef (played by BAFTA and BIFA nominee Stephen Graham) reveals that things are about to burst behind his restaurant's flash façade.
The Devil's Harmony
Dir: Dylan Holmes Williams, UK. 14 min
A bullied teenage girl leads an a cappella club on a trail of destruction against her high school enemies. Think Sex Education with a horror twist.
Goldfish
Dir: Hector Dockrill, UK, 19 min
A story about a little girl searching for her brother's heart inside the body of a stranger. A heart keeps you alive - but it's love that makes you live.
Serious Tingz
Dir: Abdou Cissé, UK, 3 min
A short tale on the face of masculinity, portrayed by young men who grow up in inner city environments. Where the iconic 'screwface' is more than just an expression, it's a matter of life and death.
---