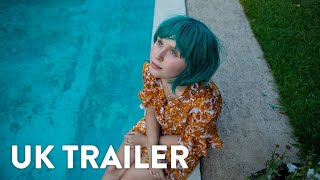 Film
Thu 24 Sept - Thu 1 Oct
Director:

Shannon Murphy

Cast:

Eliza Scanlen, Ben Mendelsohn, Essie Davis, Toby Wallace, Emily Barclay, Andrea Demetriades

Details:

118 mins, 2019, Australia

Primary language:

English
When seriously ill teenager Milla (Eliza Scanlen) falls in love with smalltime drug dealer Moses (Toby Wallace), it's her parents' (Ben Mendelsohn and Essie Davis) worst nightmare. But as Milla's first brush with love brings her a new lust for life, things get messy and traditional morals go out the window. Milla shows everyone in her orbit - her parents, Moses, a sensitive music teacher, a budding child violinist, and a disarmingly honest pregnant neighbour - how to live like you have nothing to lose. What might have been a disaster for the family instead leads to letting go and finding grace in the glorious chaos of life.
---
Choose date & time: Babyteeth
Plan your journey to Watershed and book a table in our Café & Bar for food or drink. Event buttons now display the start and end time of each performance.
15:00 - 17:13

(nearly full)

Tickets are not available to purchase for this time.
AD

D

Dubbed

DS

Intro

Introductory Talk

QA

Q&A Session

R

Recorded

S

Subtitled

PS

Partially Subtitled

Times TBC

To be confirmed

CTBA

Certificate to be announced