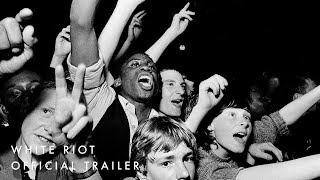 Film
Please note: This was screened in Oct 2020
Director:

Rubika Shah

Cast:

Red Saunders, Dennis Bovell, Mykaell Riley

Details:

80 mins, 2019, UK

Primary language:

English
Rubika Shah's vital prize-winning documentary, expanded from her 2017 short film of the same name, explores how 70s London protest movement Rock Against Racism (RAR) confronted British fascists head-on.
In the late 1970s Britain was in turmoil, with industrial strife and a lurch to the right which established the racist National Front as an ugly presence on the streets and a potential force in parliament. One salvation, politically and culturally, came in the form of punk rock, whose musicians were angry, rebellious and touched the hearts and minds of the nation's youth. Rock Against Racism was formed in 1976 in partial response to 'music's biggest colonialist' Eric Clapton and his support of racist MP Enoch Powell. As neo-Nazis recruited the nation's youth, RAR's multicultural punk and reggae gigs provided rallying points for resistance.
Shah's engaging, energising documentary brilliantly chronicles this confrontation, incorporating archive footage and contemporary interviews to create an evocative picture of what became a highly effective movement. A timely and unfortunately still very relevant film, it is full of contemporary echoes.
Screening with a short film detailing White Riot's journey around film festivals
---