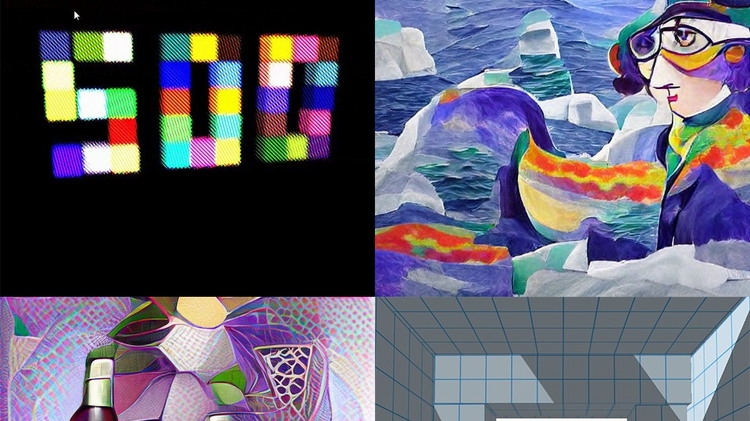 Putting The Fun In Non-Fungibles
Sold Out
Lunchtime Talks
Talk + Live stream
Please note: This event took place in Dec 2021
NFTs - otherwise known as Non-Fungible Tokens (unique digital tokens that represent ownership of virtual or physical items) - have exploded into the public consciousness in 2021. No more so than in the art world.
Ever willing to explore strange new realms, creative technologists Derek Ahmedzai and Norts have spent the last year exploring the NFT art scene to understand the way artists old and new are using them as expressions of creativity. It's been quite a ride!
They will talk of good stuff, bad practice, communities, hucksters, CO2 issues, clean NFTs and more. They'll also showcase their respective excursions into AI art and 3D models, and explain why they'll never want to own a superyacht in the metaverse.
Derek and Norts will help you get to grips with what's going on (though some of it makes no sense). They will serve up a slew of hard truths and slice through a melee of myths and misconceptions.
We look forward to seeing you there.
Derek and Norts
Derek Ahmedzai and Richard Norton are Residents at the Pervasive Media Studio. They are creative technologists who enjoy experimenting with all that's new and shiny in digital technology.
They previously spoke at Pervasive Media Studios in February 2020 on the subject of Creative AI (alongside Kerry Harrision).
After the talk, you can stay at the Studio for Open Studio Fridays - join us for the afternoon to continue the conversation or work on your own projects. The Studio provides chairs, tables, wireless and a great space. You bring what you need to work with (laptop/mobile). Tell us what you're up to, or allow us to facilitate conversations within the resident community. Studio staff and residents will be around to chat, answer questions, or tell you more about what we do. The open afternoons close at 17:00, sometimes with a trip to the Café & Bar.
---