Fear Eats the Soul 15 (S)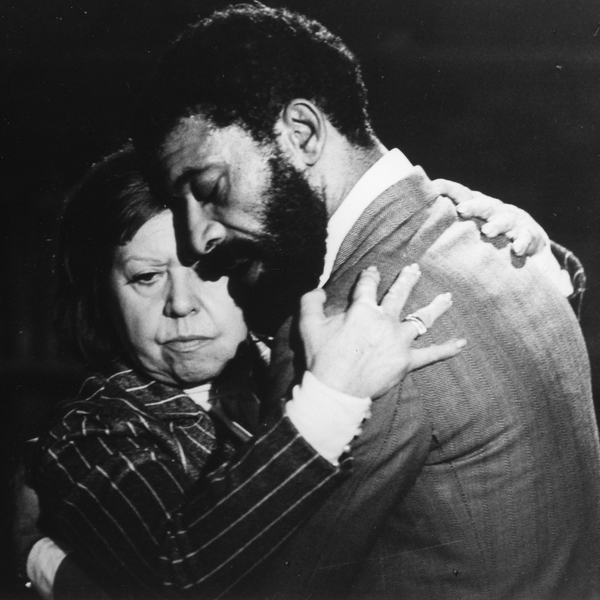 In March 1974 Rainer Werner Fassbinder released what would become arguably his most loved work. A tribute to his mentor, Douglas Sirk, this loose adaptation of All That Heaven Allows depicts the tentative love affair between a middle-aged German woman and a young Morrocan immigrant that threatens to buckle under the class tensions and racial prejudice that their relationship exposes.
Munich, 1970s. Emmi (Brigitte Mira), an ageing, lonely cleaning lady befriends Ali (El Hedi ben Salem), a Moroccan guest worker at least 20 years her junior. Finding comfort and happiness in one another's company, they suddenly marry. Her kids are aghast, his friends appalled, and the neighbourhood turns its back. But after pulling together for support, their relationship ironically begins to unravel when the pressure of community prejudice eases forcing them to confront the gulf between them.
A beautifully performed look at intolerance and hypocrisy, this superb film is a sharp, incisive portrait of how conventional society detests anything and anybody unfamiliar. A key film for both Fassbinder and the New German Cinema, it's also crucially a film about the hopes - and the limits - of love.