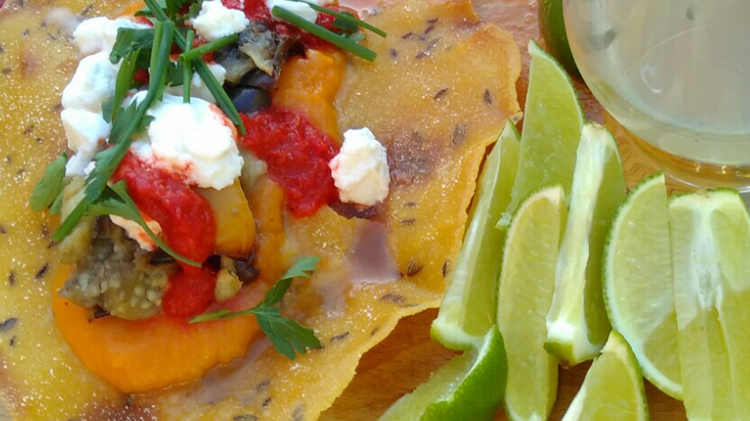 FOUR
Watershed Food & Drink Week
Event
Please note: This event took place in Aug 2017
Four stories. Four dishes. One unique dining experience.
Join Jasmine Creusson, chef, visual artist and Pervasive Media Studio resident, in this immersive dining event which combines installation, projection, live performance and storytelling.
Four (the French word for oven) consists of a four-course tasting menu. Rather than being derived from a normal culinary perspective where the food is chosen by complementary pairings, Jasmine's menu has been crafted using several participants' food tales. Each raconteur will share his or her food story either through film, sound recording or live story telling. Diners are invited to eat the dish that coincides with the narrative, the accompanying soundscapes and projections serving to enhance the diners' experience and help to retell the food stories in an immersive, more encompassing way.
So come and try some tasty fire bread and get immersed in a tale about a young man who was lost in the woods; listen to a story about about someone's early childhood food experiences involving petit pois; try tacos whilst hearing an insightful account told by a mother and daughter about their love of Mexican cuisine and what it means in their family; and to top it off, why not try some beans for desert? - an unusual ending we grant you - but you'll have to wait and see what this particular story entails!
Tickets are available via brown paper tickets. If you have any queries in advance please contact jasminecreusson@hotmail.com
Jasmine Creusson is a visual artist and chef. After growing up in rural France learning how to live off the land, she has worked for many years in some of the UK's best restaurants. A performer, with a multi-disciplinary background, FOUR is her exciting first step into the world of artistic food creation.
---