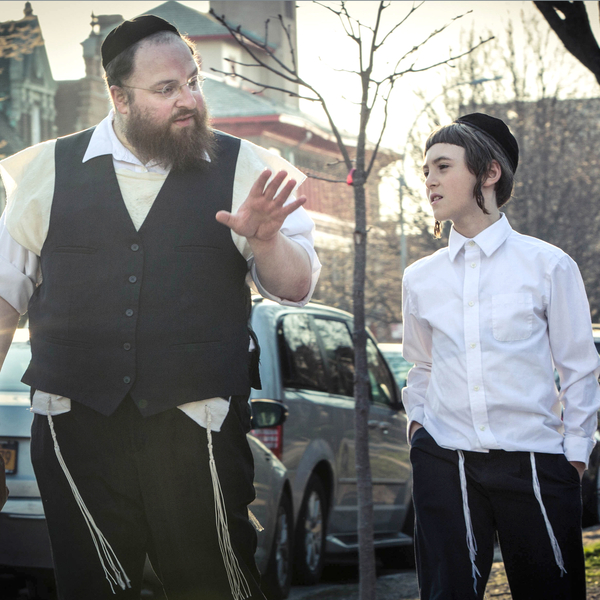 A young widower struggles to appease Orthodox tradition and raise his son without a mother in this touching and funny drama, shot in Yiddish in a camera-shy Hassidic neighbourhood in Brooklyn.
Menashe (Menashe Lustig) is a kind but hapless grocery store clerks who struggles to make ends meet and responsibly parent his young son Rieven following his wife's death. Tradition dictates he can't raise a child alone, so Rieven's strict uncle adopts him, leaving Menashe heartbroken. Meanwhile, though Menashe seems to bungle every challenge in his path, his Rabbi grants him one special week with Rieven before his wife's memorial - this is his chance to prove himself a suitable man of faith and fatherhood, and restore respect among his doubters...
Shot in secret entirely within the Hasidic community of Borough Park depicted in the film, and one of the only films to be performed in Yiddish for almost 80 years, Menashe is a life-affirming, warm look at the universal bonds between father and son. A lovely portrait of family, love, connection and community.