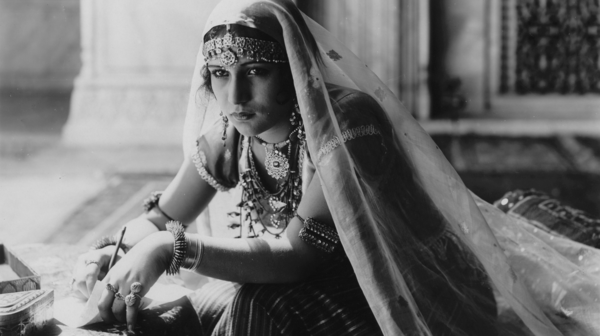 Shiraz: A Romance of India
classified U
Filmic 2018
Film
Please note: This was screened in March 2018
Director:

Franz Osten

Cast:

Himansu Rai, Charu Roy, Seeta Devi

Details:

105 mins, 1928, India | UK | Germany
Based on the romance between 17th-century Mughal ruler Shah Jahan and his queen Mumtaz Mahal, this epic silent film (with a new score) is the ravishing, romantic tale behind the creation of one of the world's most iconic structures: the Taj Mahal.
Produced by and starring Indian film legend Himansu Rai, the film is performed by an all-Indian cast, featuring Rai as humble potter Shiraz, who follows his childhood sweetheart Selima (Enakshi Rama Rau) when she's sold by slave traders to the future emperor (Charu Roy).
Franz Osten's sumptuous 1928 silent classic has been meticulously restored by the BFI National Archive. Shot entirely on location in India, it features lavish costumes and gorgeous settings – all the more impressive in this sparkling restoration which features a specially commissioned score by the Grammy Award-winning Anoushka Shankar. Shankar was taught by her father, the celebrated Ravi Shankar, a pivotal figure in the popularisation of the sitar, introducing the instrument to many Western ears, and she continues to open up new possibilities for this instrument. It's a film as remarkable and ornate as the Taj Mahal itself – and Shankar's new score is magnificent.
With support from South West Silents.
---