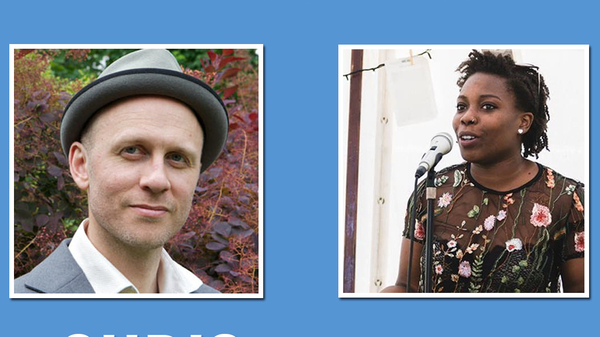 Raise the Bar - Feat. Chris Redmond and Desree
Event
Please note: This event took place in March 2018
Duration:

90 mins
Spoken Word Night
Raise the Bar - Bristol's biggest monthly spoken word poetry event - is back in March with Desree - runner-up at the 2018 National Slam, as well as creator and frontman of Tongue Fu – Chris Redmond!
Each Raise the Bar show promises a to be a completely different and unique experience - an energetic event featuring the highest quality spoken word performers. As usual there will be a spoken word Open Mic session as part of the night. There are eight spaces available for any budding poets so remember to arrive promptly and sign up if you would like to have a go.
Chris Redmond
Chris Redmond is a poet, musician, performer and producer, and the founder and frontman of legendary spoken word show Tongue Fu where poets, comedians, storytellers and rappers perform with improvised music and films.
A regular at music and literature festivals both nationally and internationally, Chris has been featured on BBC Radio 1, BBC Radio 4, XFM, CBBC and Sky Arts. Chris' debut collection 'Let The Pig Out' is published with Burning Eye. Sometimes he goes deep (ish). Other times he's content to splash around happily in the shallows. Like a poetry narwhal, but skinnier and without the prongy bit.
'Poetry, but not as you know it…amazing' – The Guardian

'…a wordsmith wizard whose sublime art of storytelling in verse is impossible to ignore' – The Poetry Book Society

'a shot of uncomplicated joy' – Independent
Desree
Desree is a spoken word poet and writer based in London, but still reps the town she grew up in Slough. An advocate for community arts, theatre, and youth projects, Desree began a night called #OMN where she performed spoken word on stage for the first time, and she now performs at poetry events all over the UK.
Also a spoken word educator, Desree uses writing spoken word poetry to engage disaffected young people in spaces such as classrooms, libraries and even the occasional Nandos. As well as coming second in Hammer & Tongue National Slam 2018, Desree has featured at events such as Word Up, Extra Second London, SpeakEasy, Word on the Street, Heaux Noire (the Open Mic night for WoC by WoC) and Greenbelt Festival. Desree delivered a Tedx talk at Bath University titled Poetry and Self-Esteem; Finding Truth with Words.
Desree's self-published book titled I Find My Strength In Simple Things is available for purchase from http://dezziiee.bigcartel.com/.
---