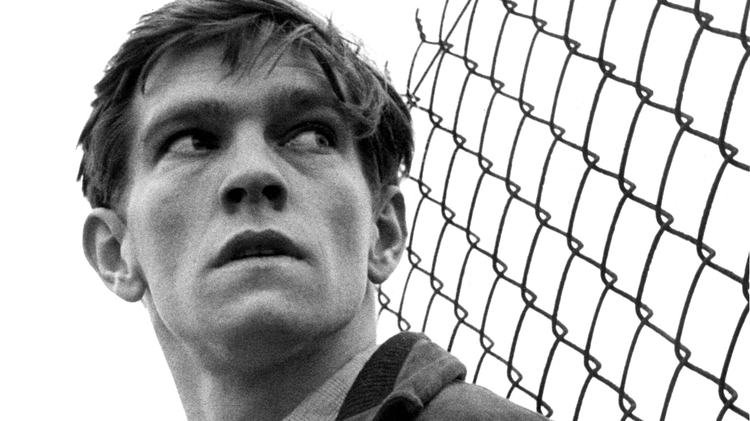 The Loneliness of the Long Distance Runner
classified

12A
Working Class Heroes: British Working Class on Film
Film
Please note: This was screened in Sept 2018
Director

Tony Richardson

Cast

Michael Redgrave, Tom Courtenay, Avis Bunnage

Details

104 mins, 1962, UK

Primary language

English
A young Tom Courtenay delivers a remarkable performance as an embittered delinquent in a young offender's reform school who dares to buck the system just as it offers him a lifeline.
Fleet-footed Colin Smith (Courtenay) is a rebellious working-class teenager who enjoys utilising his talent for running as an escape from his harsh reality. After drifting into a life of petty crime Colin finds himself in a young offender's institution where he decides to join an athletics team to gain recognition and help pass the time in Borstal. But when a manipulative governor (Michael Redgrave) decides to promote sports as a means of rehabilitation by enlisting Colin in a foot race against a prestigious rival school, what he doesn't realise is that Colin cannot so easily be disciplined.
A key film of the 1960s British New Wave, it's combination of alternately poetic and documentary realist black-and-white cinematography and a brilliant central performance by Tom Courtenay (all the more remarkable given it was his debut role) all contribute to this terrific film's lasting influence.
---