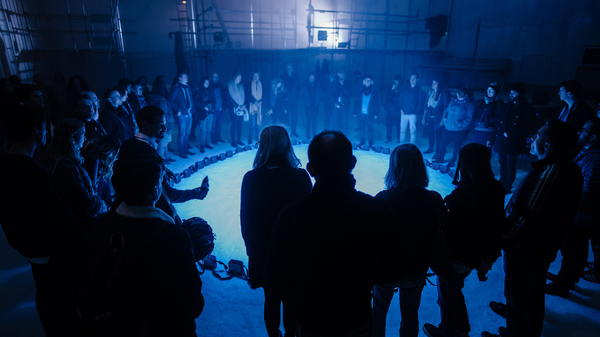 Busting theatre stories out of theatre walls
Lunchtime Talks at the Pervasive Media Studio
Talk
Please note: This event took place in Jan 2019
Lunchtime Talks are a series of informal presentations at Watershed's Pervasive Media Studio. They normally take place at 13:00 on a Friday, are free and are open to everybody who is interested in what they do. Come along, bring a sandwich, and get to know more about the Studio community, current and up-coming projects, or residents' work.
During her fellowship with SWCTN, the theatre-maker Sharon Clark is exploring how she might extend people's experience of a theatre narrative. What do we need to think about when introducing stories to our audience in the privacy of their own home? Or when they are at work? How can we reach out and share stories with audiences that aren't just confined to the theatre spaces? And what are the advances in augmented and mixed reality might help us do this? Is it all just another trick?
In this Lunchtime Talk Sharon will share some of that thinking, some of the provocations that arose and look at how anticipation and recall of an event could change the way that theatre writers construct the world and action of their plays.
This Lunchtime Talk is part of Open Studio Friday, which takes place at the Studio every week.
---