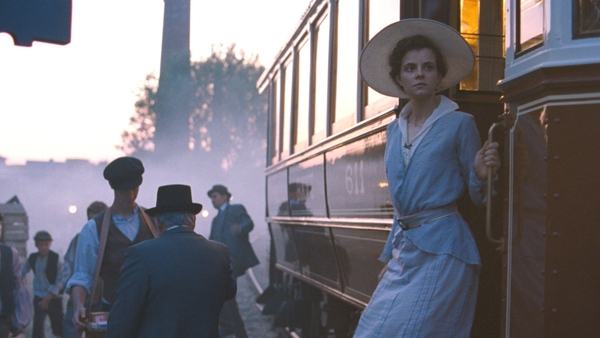 Film
Please note: This was screened in May 2019
Director:

László Nemes

Cast:

Evelin Dobos, Vlad Ivanov, Juli Jakab

Details:

142 mins, Subtitled, 2018, Hungary | France

Primary language:

Hungarian | German
Hungarian director Lászlo Nemes follows up the success of his Cannes winner Son of Saul with this feverishly ambitious mystery drama about a young girl who grows up to become a strong and fearless woman in Budapest on the eve of World War I.
It's 1913, in the death-throes of the Austro-Hungarian Empire. The young Irisz Leiter (a haunting performance by Juli Jakab) returns to Budapest, after being fostered under mysterious circumstances, with high hopes to work as a hat maker at the legendary store that belonged to her parents. A whispered secret about why her parents are no longer there casts a sinister cloud over the shop and when Írisz tries to get work there the new owner, unsettled by her reappearance, politely, but firmly, buys her a ticket to leave. Írisz, however, doesn't do anything she is told and soon finds herself pulled into the city's dark turmoil and a mystery about her past.
Featuring some wonderful set pieces (as well as some excellent looking hats!) and shot on beautiful 35mm in what is becoming Nemes' signature style (long takes, persistent closeups, and a shallow focus that allows the surrounding reality to intrude only intermittently), this absorbing film bears witness to the flickering innocence of a Europe about to be plunged into hell.
Download Programme Notes (PDF)
---