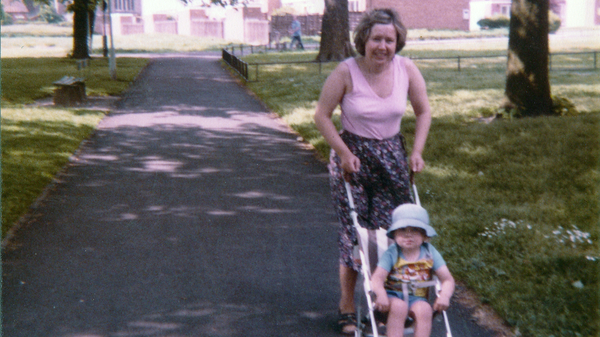 Irene's Ghost PG
Film
Please note: This was screened in June 2019
Director:

Iain Cunningham

Cast:

Duncan Cunningham, Iain Cunningham, Isla Cunningham |

Duration:

81 mins, 2019, UK

Primary language:

English
A thoughtful, sensitive and affecting documentary from Iain Cunningham, who turns detective to discover the truth about what happened to Irene, the mother he never knew.
Spurred on by the birth of his own child, Cunningham was inspired to discover the truth about Irene, who passed away when he was a child. Layers of silence surrounding her death were so tightly bound it has taken him decades to broach the subject with his father. As he encounters long-lost friends and family, he gets to know his mother through the stories they tell (life in Nuneaton in the 1970s, factory work, nights out and holidays) and, like putting pieces of a puzzle together, Irene's personality comes to life, and we discover her story...
Bursts of animation illuminate memory and fantasy in this moving portrait of mental illness, family life, loss and what comes after - Irene's Ghost is a powerful documentary that will be hard to forget.
The 18:10 screening on Thur 27 June will feature an introduction by the film's Animation Director, Ellie Land.
Download Programme Notes (PDF)
---