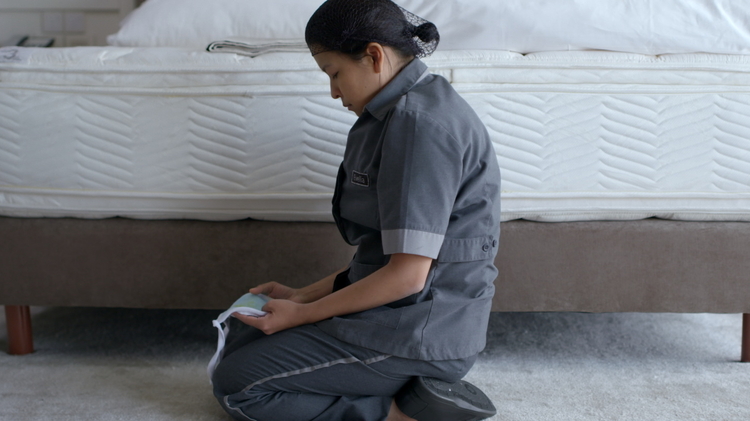 The Chambermaid
classified

15
S
Film
Please note: This was screened in Aug 2019
Director

Lila Avilés

Cast

Gabriela Cartol, Teresa Sánchez

Details

102 mins, Subtitled, 2018,  Mexico | USA

Primary language

Spanish
Former actor Lila Alivé's striking, highly acclaimed debut feature follows the behind-closed-doors life of the kind, conscientious Eve (Gabriela Cartol), who works long hours as a maid in a luxury hotel in Mexico City.
Punctual and enterprising, paying close attention to the details that make a posh hotel so rewarding a stay, Eve hopes her professionalism will one day bring her a promotion to the exclusive penthouse floor. She records her day-to-day activities, from ensuring rooms are immaculately presented each morning and liaising with her colleagues and hotel maintenance staff to attending a literacy class that will help her chances of promotion - but soon discovers that it's not necessarily the most hard-working who get noticed for advancement...
With a dry humour and sly observations about class, privilege and exploitation, The Chambermaid is a confident, compelling and deeply resonant piece of filmmaking.
---