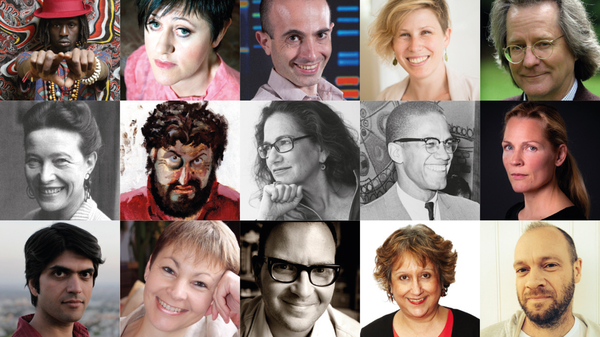 Festival of Ideas May 2015
Season
Please note: this season finished in May 2015
The eleventh May Festival of Ideas takes place right after the general election – perhaps the most uncertain and contentious for many decades. The Festival will be looking at the implications of the election results and the programme of the new government from June and into the autumn. In the meantime, there's much to debate and enjoy in May.
We're delighted to announce the launch of a new annual lecture series from 2015 with Vintage Publishers. Our first lecturer is Yuval Noah Harari, author of the remarkable book Sapiens.
2015 marks the 50th anniversary of Malcolm X's death. We're creating a city-wide reading group of the Malcolm X autobiography – a remarkable book still – with 1000 copies freely distributed.
Acclaimed psychologist Philip Zimbardo looks at men and technology; we debate why companies are too big to jail; look at the Great Depression and the great recession; have Steve Bell on the coalition; examine the legacy of Simone de Beauvoir; and discuss philosophy with John Gray, Susan Neiman, AC Grayling, Theodore Zeldin and Julian Baggini.
The Bristol 2015 programme also looks at extinction and de-extinction, natural capital and the Anthropocene. There's fiction with Colm Tóibín; Cory Doctorow on information freedom; Yasmin Alibhai-Brown on Englishness; Lynsey Addario on her photography and war; and an evening examining modern Russia.
As ever, it's a packed programme of stimulating events - see you there!
Visit ideasfestival.co.uk for details of all the talks happening in Bristol at Watershed and beyond.
Ticket prices: £5.00 - £8.00
---