News
It's Documentary... but not as we know it...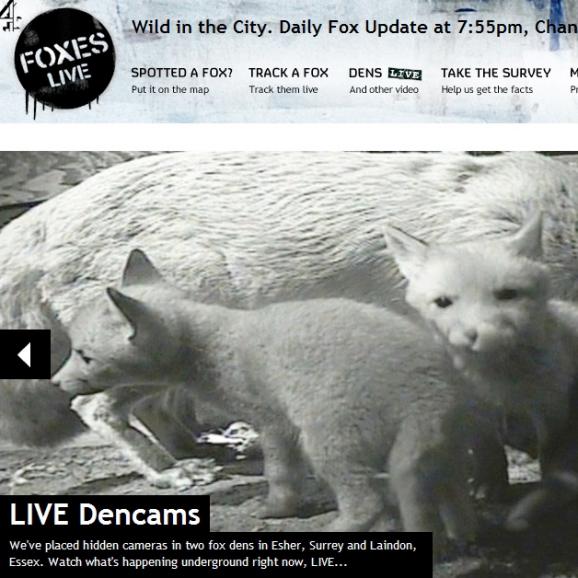 Are you a filmmaker, producer or part of a creative company that has a bright idea about the future of documentary filmmaking? Thanks to the prevalence of the internet, user generated content and the changing expectations and behaviours of audiences, traditional documentary media as we know it has been totally disrupted. REACT's Future Documentary Sandbox is a brilliant opportunity for creative companies and individuals with big imaginations to partner up with academics for three months of funded research and development into potentially the next big thing: your idea around the future of documentary.
What is REACT?
REACT is one of four UK Knowledge Exchange Hubs for the Creative Economy funded by the Arts & Humanities Research Council (AHRC) and Future Documentary Sandbox is the third of seven funding programmes that will develop strategic partnerships with creative businesses and cultural organisations over the next three years.
The first step to making your idea into a reality is to attend one of the upcoming Ideas Labs in Exeter (Tue 26 Feb), Bristol (Mon 4 March) or Cardiff (Thu 7 March).
Why this, and why now? This overlap between broadcast and the internet is disrupting traditional documentary media in so many ways. Channel 4's Foxes Live tracked nine foxes through the streets of Manchester, recording their direction, speed, body temperature and activity levels, and relayed the data through an interactive map. This map gained MORE web viewers than a Big Brother eviction. Producers of factual programmes are looking for new ways to engage audiences, and the TV screen, once the centre of home entertainment, is being superseded by computers, laptops, mobiles and tablets and audiences are demanding and expecting more interactive and collaborative elements.
So what's next for documentary making? REACT's Future Documentary Sandbox aims to explore this new environment and the opportunities for making and sharing factually-based content and ask questions such as - 'how might documentary programmes present multiple points of view?' This theme offers new ways to collaborate, engage audiences, and develop sustainable businesses; it will give you the support to take advantage in this rapidly evolving field.
Creative companies, individuals and academic researchers will be brought together for three months to iteratively explore, build and test your ideas as part of a supportive community: if you're a company/individual in the South West/Wales or an academic from the Universities of West of England, Bath, Bristol, Cardiff of Exeter and have a burning idea you want to explore in the field of documentary production, now is your chance.
Future Documentary Sandbox is looking for inspiring, sustainable, future facing, creative projects that capture the imagination. If this has triggered yours, read on to find out how to get involved.
To apply, you must first attend an Ideas Lab. The Ideas Labs are in Exeter (Tue 26 Feb), Bristol (Mon 4 March) and Cardiff (Thu 7 March) and all the details about how to apply, what exactly is offered, inspiration and background reading and more can be found on the website.
Matt Davenport, REACT Producer, said:
"This really is an exciting time for the documentary as an artform itself; as new access, platforms and possibilities emerge, the question is how can we harness the mass appropriation of stories, blogs, films and data out there and share them in new and exciting ways? This scheme really is at the cutting edge in its field, we're looking for curious people with a passion for compelling tales to come along with us on the journey of what the future of documentary could be."
The Exeter Ideas Lab is soon approaching and spaces for all of the dates are filling up fast: book your tickets now and start your Future Documentary journey.