News
Ken Loach delights Bristol audiences with his final film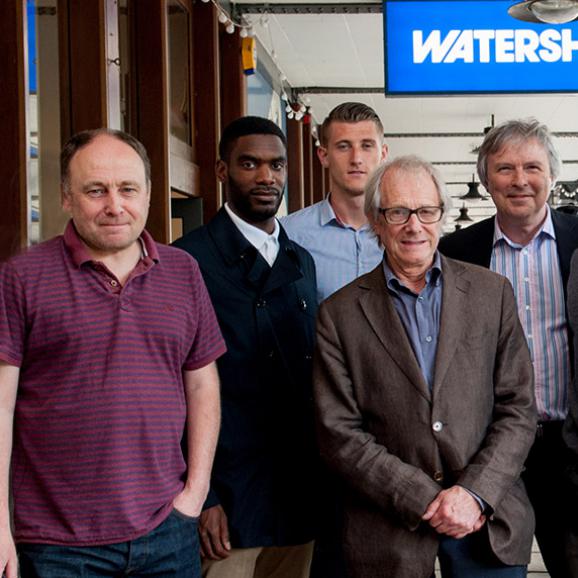 Legendary director Ken Loach visited Watershed on Monday for a sell out screening of his latest film, Jimmy's Hall. He claims this will be his final major film and is ready to take some much needed rest and recuperation.
Jimmy's Hall transports us to Ireland in the 1930s, when Jimmy Gralton's sin was to build a dance hall on a rural crossroads in County Leitrim. It was a place where young people went to learn, to argue, to dream, and to dance. One of our audience describes the film as "Absolutely beautiful from start to finish...now all I want to do is go and dance."
Ken Loach said:
"The film celebrates the spirit of these free thinkers who fought those intent on closing down the hall and getting rid of Jimmy. It is based on a true story, which the Irish state is still determined to keep quiet."
Monday's Q&A session was a great chance for Bristol audiences to ask the director about his work - which Mr Loach finds really useful too - he commented:
"You get so involved with these things that it can be hard to see the film from any other perspective. These sessions are good because you get to have a conversation about the film and it can help you to see it in a different light and through someone else's eyes."
The director continued:
"I have always had a great relationship with the Watershed and I always enjoyed visiting the cinema; it is a great venue and they put on some really good films."
 Sadly, Jimmy's Hall is very likely to be his final feature. He explains:
"I don't think I will be making another major film - physically it is very demanding and I am now looking at the wrong end of my 70s. You are talking about 14 and 15-hour days for two to three months at a time. It just becomes something of a mountain you have to climb and I am not sure I would be physically able to deal with the stress of making another film."
One of our customers left this heartfelt plea on our noticeboard: "Dear Ken, Please do not stop making films."
We wish him well and hope he changes his mind too!
The screening helped to raise funds for Bath resident Ken's favourite football team, Bath City FC. Missed the screening? You can still catch Jimmy's Hall which continues until Thu 12 June and watch the interview over on Dshed.