News
Meet our New Talent Residencies cohort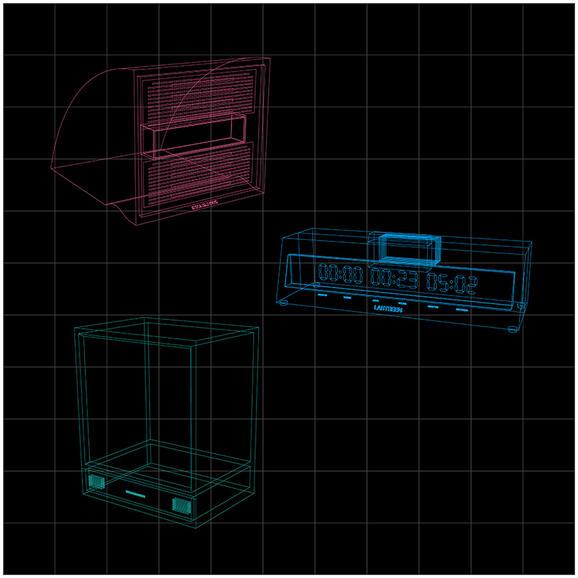 Navigate through Bristol's LGBTQ+ history; discover people of the African diaspora who are accomplishing amazing things; meet satirical home appliances that expose the impact of social media; and experience performance that brings equality to deaf and hearing audiences - these are the remarkable ideas being explored by our New Talent Residents, who begin their journey with us in January.
Firstly - artist Alec Stevens and creative technologist Nicola Hogg will combine their practices to develop a street game that challenges participants to use secret language to find their partner. Seeking out sculptures and stories along the way, players will uncover Bristol's LGBTQ past and rediscover a city they thought they already knew.
Alec Stevens says:
"After many conversations and sessions workshopping our idea, we felt combining our practices of sculpture and technology was the perfect fit for the New Talent Residency. We believe this can be a magical and informative experience, and we hope to turn our idea into a playable reality."
Secondly - poet Lawrence Hoo and filmmaker Michael Jenkins are working together to develop an immersive experience spanning three cargo containers, that shares the triumphs of people of the African diaspora.
Lawrence Hoo says:
"Ask any Bristolian about Black history and they will tell tales of Bristol's slave trade and slave-trader Edward Colston. This is important history which should not be forgotten, but as the only narrative, oppression and division remain the key dialogue. To move forwards positively, we need to expand this dialogue, to celebrate achievement. And there are so many untold stories, from Nanny a great freedom fighter, to Mary Seacole a pioneering nurse to Bristol Mayor Marvin Rees. We want to create an immersive, inspiring experience that raises ambitions and starts new conversations."
Thirdly - designers Vytautas Jankauskas and Jon Flint aim to heighten our understanding how new technologies change the way we live and socialise, and what information we take for granted. Through the creation of a series of home appliances, they hope to satirically expose our relationship to social media and the impact it has on our perception of time, distance and normality.
Vytautas and Jon say:
"We imagine Somestic Media as an installation comprised of three home appliances, an alarm clock, a TV set, and a radio. Each appliance will pull, process and display specific data from a major social network, holding a mirror to what news, time, relationships and routine can mean in current times."
And finally - theatre maker Jonny Cotsen is 43 years old and was born deaf. Brought up in a hearing world, it was only when he turned 40 that he began to explore his identity as a deaf person. Jonny's vision is to make theatre more accessible and we are excited to help him develop his first piece, 'Louder is not always clearer'. Jonny's residency will start later in 2018.
Jonny adds:
"Most accessible performances for deaf audiences will use an interpreter or be captioned and often accessibility is an after-thought and not part of the development process. 'Louder is not always clearer' is an autobiographical piece, an honest portrayal of the vulnerability of a deaf man, and is accessible to both deaf and hearing audiences. It uses physical language to communicate with the audience - rather than spoken word - which allows for hearing audiences to have an insight into what it's like to be in a deaf person's world. I want to use my residency to integrate technology - sounds, colours and visuals - into the performance, to help the audience feel a deeper part of the journey. I can't wait to get started."
Watershed's New Talent Residencies support creative practitioners who are just starting out, changing career direction, or returning from a career break - they run between January and March 2018 (apart from Jonny Cotsen). The artists will openly share their progress - your first chance to hear more will be at a Lunchtime Talk at the Pervasive Media Studio on Fri 19 Jan. The talk is free and open to all. Do join us to celebrate their ideas and learn more about their motivations and inspirations.