News
Watershed introduces Virtual Reality immersive experiences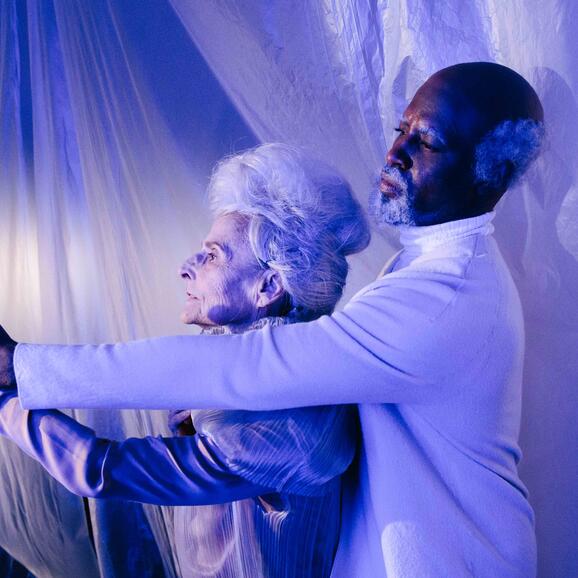 Watershed have teamed up with virtual reality pioneer Catherine Allen to produce a season of immersive experiences in VR this June (Wed 14 – Sat 17 June) - the first of its kind for a UK independent cinema and arts venue.
Virtual reality is no longer a science fiction dream: it is increasingly an accessible reality that presents the potential for a new breed of cultural experience. A new generation of artists are working out how best to use this medium to create brilliant, meaningful experiences. At Watershed, we are interested in virtual reality as an emerging artform, with a potential to appeal to a variety of audiences, not unlike our diverse cinema programme or our work with creative technology.
To start to explore VR with our audiences, we invited guest curator Catherine Allen (who is resident at Watershed's Pervasive Media Studio and producer of the genre-defining BBC VR documentary Easter Rising: Voice of a Rebel, included in the season) to produce an astonishing line-up of experiences that showcase different aspects of VR's huge artistic potential.
These range from awe (seen in the gorgeous art experience Natural Reality 2:1), intimacy (witness a decades-long romance in Through You), memory (live through the story of an Irish rebel in Easter Rising) and empathy (a first person retelling of an epilepsy sufferer's seizure in Dancing With Myself).
Guest Curator Catherine Allen said:
"In the past few years I have experienced some incredibly powerful VR art experiences – I'd go so far to say that a whole new art form is emerging.

The Watershed team and I were keen to collaborate and share this rapidly evolving medium with a broad audience. The Virtual Reality Sessions were born, and it's the first of its kind for a UK independent cinema, marking an important moment in the development of VR as much more than just a 'cool demo'."
Bristol is the perfect place for these experiments in virtual reality to happen: the city recently hosted the VR World Congress and the Bristol VR Lab – a new space for research and development in VR – will open near Watershed in the Autumn.
Tickets to the Virtual Reality Sessions cost just £1.50 per session, and the season was so popular it sold out in record time. Spaces are still available for the Q&A sessions with two VR filmmakers (Catherine and Natural Reality 2:1's Dorothea Gibbs), and audiences are being encouraged to join the waiting list by calling our Box Office on 0117 927 5100.