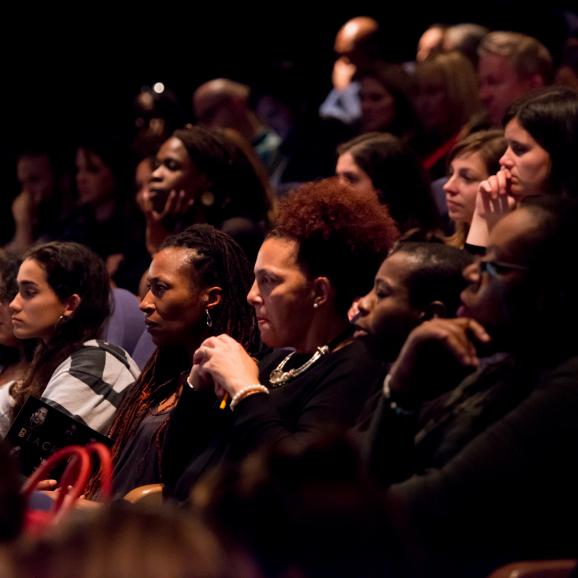 Funding for Watershed's cultural provision recommended by Bristol City Council
Bristol City Council announces its proposed Cultural Investment Funding for 2018
Bristol City Council announces its proposed Cultural Investment Funding for 2018
Watershed has been recommended for continued core funding from Bristol City Council through its Cultural Investment Funding Programme for 2018-2022. We are pleased with our strong assessment which highlights our inclusive programme and our contribution to the shared cultural ecology of the city.
We understand that the Mayor and his Cabinet have to make difficult decisions to address budget cuts and that these decisions will impact on many services across the city. As part of this process, funding for cultural provision has been significantly reduced and the recommended funding awarded to Watershed for 2018 will represent a reduction of 35% to our Bristol City Council annual cultural funding.  
This comes at a particularly difficult time as earlier in the year we learnt that cuts to the Bristol City Council Youth Services budget meant that the funding for the groundbreaking Rife Magazine.co.uk programme would not continue. Rife is a huge success story in engaging young people from all communities and we are working hard to raise the funding from private sources to keep this essential space for the voice of Bristol's young people open and active. 
"I learned a ridiculous amount in 6 months with @rifemag. More than in any other 6 months of my life." 
Rife Content Creator
Watch The Decider: A Story of The Police, Roma and Football, a short documentary made by students from City Academy about what it means to belong to the Roma community in Easton, Bristol
 Miriam Randall, Executive Director says:
"We are committed to working closely with the City Council to deliver the aims of the Cultural Strategy. It is imperative that we collectively develop new sources of income to sustain and grow Bristol's vibrant cultural offer. World class arts and culture provision in Bristol is key to ensuring the city maintains its position as one of the UK's most forward thinking, innovative, attractive, creative and dynamic cities."
Despite our global reach and local engagement finances are always a complex balancing act. It is no secret that public sector austerity is biting hard and these latest cuts from Bristol City Council will mean that we are increasingly feeling the negative impact. Our blend of public and private income streams are vital to maintaining our creative programmes and we will be relying ever more on audiences to pay increased ticket prices and donors to contribute ever more to our future sustainability and open access.
Watershed is a resilient organisation constantly evolving as our operating environment develops. To give some context last financial year our total income of £5.2 million was leveraged from arts revenue funding of £849,249 (Arts Council England and Bristol City Council). We sent £1m of that income straight back to HM Treasury in VAT and PAYE contributions from our 90+ staff team, and creative enterprises supported by Watershed Pervasive Media Studio reported turnover of £13.2m during the year making our direct economic impact in excess of £18m in year. The reductions in BCC funding for 2018 will be £37,000 core cultural funding plus £180,000 Bristol Youth Links funding.
In 2016/17:
1m people visited us on the web
450,000 people visited our building
154,000 people bought tickets for our venue screenings and events
25,000 young people engaged with our programme
20,000 people engaged with projects beyond the venue
139 artists and creatives benefited from the support of the Pervasive Media Studio
92 Full Time equivalent jobs at Watershed
4 continents hosted Playable City events
Bristol City Council's feedback on our application gave Watershed a strong assessment: 
"As leaders in Bristol's cultural sector the applicant outlined how well it shares its assets with less well established arts and cultural organisations. Also with a strong local, national and international profile the applicant has a track-record for creative risk taking when programming emerging trends and talent. They also demonstrated their in-depth strength, value and the diversity of their partnerships. The exit strategy is very strong and their business strategy outlined a healthy mixed economy of  income streams, including new models of income. Overall the applicant clearly evidenced how it supports all three aims of the Cultural Investment Programme."
---