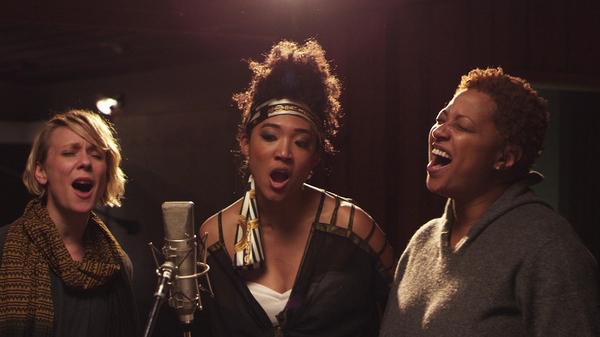 Twenty Feet From Stardom 12A
Come The Revolution
Film
Please note: This was screened in May 2015
Director:

Morgan Neville

Cast:

Darlene Love, Merry Clayton, Lisa Fischer

Duration:

90 mins, 2013, USA
Millions know their voices, but no one knows their names. In this Oscar®-winning documentary award-winning director Morgan Neville shines a spotlight on the untold true story of the backup singers behind some of the greatest musical legends of all time, taking an unprecedented look at the moving personal journeys of these normally uncelebrated artists and paying tribute to their indelible role in popular music.
Mick Jagger, Bruce Springsteen, Stevie Wonder, Bette Midler, Sting and more all theorise about why most couldn't make (or haven't yet made) the cosmic 20 foot leap to fortune and fame (racism? Not enough ego? Bad luck?) and testify on behalf of the unsung divas behind the voices. As each backup singer demonstrates their unquestionable talent, and the unique blend of intuition and skill required to support lead vocals, they also reveal their own struggles to find careers as solo artists, and their disappointment in a music industry that has only propelled them so far - one that, in this world of auto-tuning and home studios, is getting ever more difficult to break. A spirited, thoughtful look at the conflicts, sacrifices, and rewards of a career spent harmonising with others, and standing next to the spotlight.
After the film join us for Ain't No Stopping, a live music night in the Café/Bar from 22:00 - 00:00 hosted by 'Doctah' Edson Burton in partnership with Ujima Radio. Join DJ Mike Ashley (Soul Freedom) and a cast of Bristol's most talented singers - including Jill Draper, Nia Bimkubwa, and Faith Bekoe - and spoken word artists celebrating the songs that inspired generations. There will also be an open mic slot available - don't be shy!
---