Season
Come The Revolution
http://www.watershed.co.uk/dshed/come-the-revolution-the-story-of-michael-x-intro-and-panel-discussionA series of screenings, discussions and special events to mark the 50th anniversary of the assassination of minister, author, self-made man, political activist and civil rights leader - the complex, controversial and charismatic Malcolm X.
The season kicks off on Wed 6 May with This Is The Life, Selma director Ava DuVernay's award-winning look at the influential early 90s Los Angeles hip hop scene, which would become a breeding ground for conscious (or alternative) hip hop. Join us after the screening for the Good Life After Party (22:00 - late), where Ujima Radio's DJ Style and Bristol underground stalwart Awkward unite for a night of 90s hip hop tunes.
The season continues with spotlights on another radical icon, Angela Davis, (Black Power Mixtape 1967 - 1975 and extremely rare doc Free Angela and All Political Prisoners), a look at black life in early 1960s Alabama (Nothing But A Man, reputedly Malcolm X's favourite film), an examination of the untold story of black backing singers (20 Feet From Stardom) plus an evening of live music, a panel discussion on Malcolm X's legacy today (Looking Black) and an investigation on black radicalism closer to home (The Story of Michael X).
Bristol Festival of Ideas are distributing 1,000 free copies of The Autobiography of Malcolm X, a remarkable book that is now regarded as one of the most important and influential non fiction books of the last 100 years, across the city, including Watershed. Register your interest for one of them here and get involved in the discussion.
"50 years after his death, the image of Malcolm X lives on through film and continues to excite the black imagination. This season of screenings and events will ask why this is the case, and suggest what these representations mean to us now in the UK" - Karen Alexander, writer and curator
Missed our Michael X panel discussion? Watch it online for free...
Ticket prices: £4.00 - £8.00
This strand is presented by Come The Revolution, a collective of curators, programmers and creatives from Bristol and Birmingham committed to exploring and challenging black life, experience and cultural expression through cinema. This is a BFI FAN Film Hub South West & West Midlands project with support from the National Lottery through the British Film Institute. Presented in partnership with Ujima Radio and Festival of Ideas. For more information visit watershed.co.uk/filmhub/come-the-revolution
Image credit: Jon Daniel
Previous screenings & events in this Season
Twenty Feet From Stardom 12A
Film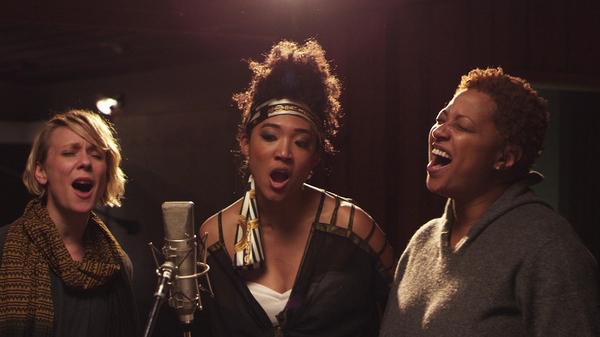 Millions know their voices, but no one knows their names - this Oscar®-winning documentary shines a spotlight on the untold true story of the backing singers behind some of the greatest musical legends of all time.
The Story of Michael X 
Film
A revelatory 1972 BBC documentary on the extraordinary but almost forgotten story of Michael X, a charismatic leader of black radicalism in the late 60s, one of the most famous black men in Britain at that time.
Looking Black: Malcolm X, Film and Me
Talk
Malcolm X continues to provide inspiration, controversy and debate today: does Obama's presidency mean what he campaigned for is now irrelevant? How does Malcolm's story of radicalisation relate to race, class and religion today? Join us for a panel discussion that will examine his legacy through film.
Nothing But a Man + Short 12A
Film
A landmark of American cinema, this uniquely truthful depiction of black life in early 1960s Alabama rightly won great acclaim at festivals internationally, and was reputedly Malcolm X's favourite film.
The Black Power Mix Tapes 1967-1975
Film
Extraordinary 16mm material filmmed between 1967 to 1975 by a team of Swedish journalists, including a passionate interview with Angela Davis in jail, is combined with recent commentary from leading black artists and activists to create a piercing documentation of the American civil rights movement's life and legacy.
Free Angela and All Political Prisoners + Short 18
Film
Legendary radical activist Angela Davis speaks for the first time about her 1970s imprisonment as a terrorist and conspirator, a flashpoint in the black liberation struggle that made her a revolutionary icon, in this rarely presented documentary
The Good Life After Party
Event
After a screening of Ava DuVernay's seminal hip hop documentary This Is The Life (screening at 20:00), join us in the Café/Bar from 22:00 - late where Ujima Radio's DJ Style and Bristol underground stalwart Awkward and friends will unite for an early 90s hip hop music throwback.
This Is The Life 18
Film
Selma director Ava Duvernay's award-winning documentary is a smart, sharp exploration of the early 90s influential Los Angeles hip hop scene, which would become a breeding ground for conscious (or alternative) hip hop. Followed by an After Party with Ujima Radio DJs!