Apps4Arts
VIKA Books
The self-publishing platform for smartphone event guides.
---
Made by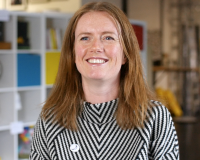 Victoria's designs look at the future of the book and art publishing.
---
Working with
Rebecca is a freelance photographer who has recently graduated from UWE, she has joined the Pervasive Media Studio as a design intern for resident Victoria Forrest.
---
Victoria Forrest and her team at Apps4Arts are in residence at the Studio with their online platform for creating and publishing custom events apps for smartphones (apps4arts.com).
Aimed at multi-venue arts events, festivals, biennials and international fairs — Apps4Arts encourages a new, templated approach to custom app development. Their publishing platform allows arts professionals to create an interactive smart phone guide for festival audiences, without the expense and hassle of employing an agency. The platform has a low barrier to entry, enabling in-house staff to publish their app without the need for specialist training or excessive time commitment. All apps are published to the App Store and Google Play.
If you are interested in publishing a custom app for your festival at a significantly reduced price, please contact Victoria on info@apps4arts.com (Ref: PMStudio).
Features
Complete calendar of events cross-referenced by Artist, Venue or Date
Up to 30 folio pages/events/venues
Detailed artist portfolio and venue information pages linking to artist/venue websites
Take Me There feature linking GPS tracking with venues relative to Google Maps
Instructions and Information page
Favourites section: Add events to a collated Favourites section and personalise your visit before the festival starts
Ability to create QR code incentives for further data collection
---
Studio themes
---
Links
---