In the Shadow: An interactive portrait of life with OCD
VIKA Books
The interactive publication 'In the Shadow' brings the photobook into the digital age. Available for download from the AppStore.
---
Made by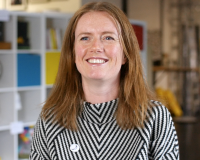 Victoria's designs look at the future of the book and art publishing.
---
Working with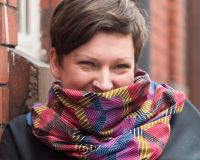 Clare is the CEO of Watershed and a Visiting Professor at University of the West of England.
---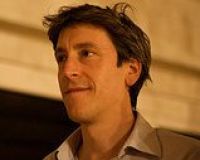 Gabriel is a Producer on REACT, Watershed's 4 year collaboration with UWE and the Universities of Bristol, Bath, Cardiff and Exeter.
---
Kieron Gurner is a web designer & developer, who focussed on working with small creative companies in Bristol.
---
Rebecca is a freelance photographer who has recently graduated from UWE, she has joined the Pervasive Media Studio as a design intern for resident Victoria Forrest.
---
In the Shadow presents the moving account of a mother and her family living with Contamination OCD. The presentation of this delicate, troubled, and loving world demonstrates that 'new publishing' can be far more than the electronic version of a book. By showcasing the multi-media portfolio of award-winning photographer Leonie Hampton, VIKA demonstrates the huge pictorial story-telling potential of tablets.
It combines interactive technology with the production values associated with over a decade of fine art publishing into an elegant and intuitive interface, effortlessly moving between media, from moving image and sound, to text and photography, bringing narratives to life and presenting new, intimate modes of engagement. The process of transferring a static portfolio of work into an interactive experience has created a new artwork in a new medium.
A tailor-made gallery, pick a picture, any picture and it will lead you down different emotional paths of a deeply personal, powerful story immersing you in a family's battle against OCD, sometimes painful, sometimes humorous. As well as viewing Hampton's expressive original images, users can delve through re-discovered family videos, drawings and archive photographs, witness audio of family arguments and monologues, and dip into transcripts of private conversations.
'In the Shadow' is a Prototype Project funded by REACT (The Future of the Photobook).
---
Studio themes
---
Links
---