Aaron Hussain
Sleight of Hand
Aaron is a freelance photographer, creative practitioner with Sleight of Hand, and co-director of Avalon International Academy. He works on various creative and educational projects in the UK, Europe, and Asia.
---
Projects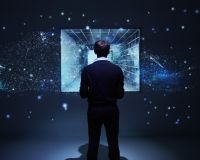 A multi-sensory event combining live performance with illusory technology, exploring neurodiversity and the kaleidoscopic nature of human experience.
---
Worked on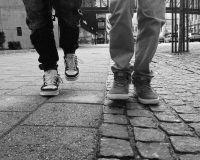 ON THE STREETS is a National Lottery funded project that tackles stigma surrounding homelessness through immersive soundscapes and storytelling.
---
Aaron is a photographer, content creator, and educator. As a co-founder of and creative practitioner with Sleight of Hand Theatre he has worked as creative technician for experimental multi-sensory project Ergo Sum (developed via Barbican Labs and residencies at Theatre Delicatessen, and next to be performed at Bristol Old Vic as part of their Ferment Festival) and supports a range of innovative projects. Aaron also designed, developed and co-leads the On the Streets project (a site-responsive binaural audiobook experience, inspired by conversations with Bristol's homeless) and the Discrimination Nation project (an interactive photo/audio-book installation based on stories of discrimination in the South West).
In 2016, drawing on years of experience working in education, Aaron co-founded Avalon International Academy, a company specialising in providing educational experiences around the world, aiming to nurture tomorrow's global citizens, and support a multitude of conservation and humanitarian causes across the globe. 
Aaron has also worked for various educational institutions including EF Language Travel, LAL School and South Devon College, and was awarded the EF Global Teacher of the Year award in 2016 in recognition of his work with students. He was recently invited by Hong Kong University to be a speaker at their TEDx event, currently postponed due to covid-19.
Prior to working in education and the arts, Aaron's background is in conservation and animal science. Gaining a Bsc (hons) in Environmental Sciences he worked at Paignton Zoo for 4 years alongside the Veterinary and Research Team, conducting studies into diet and habitat design and its effects on breeding and toxicity in various species including Dart Frogs. He was also involved in The Amphibian Ark Project (AArk). Much of the knowledge, skills, and interests he gained here feed into his educational activities such as Avalon's conservation programmes with Borneo Nature Foundation and wildlife photography workshops in the UK.
Aaron also has a history of working in live sound and in studio editing, and has skills in binaural head construction, design and recording. He is currently working on a prototype design for the Lullabies project led by Roxana Vilk and involving communities across Bristol.
---