Gill Wildman
Gill Is the Business Development Advisor for Watershed and the South West Creative Technology Network.
---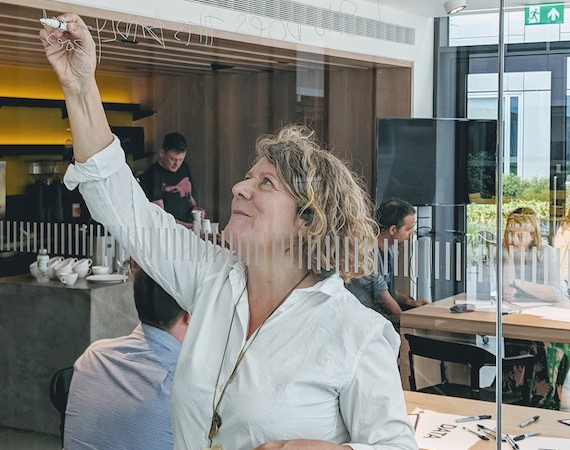 Gill brings her creative business development work to the South West Creative Technology Network and the Watershed. Her focus is the nature and support of creative business, helping them understand and work with their customers or audiences, and finding routes to market. Starting with how to design that process, and using the kinds of tools and methods used by industry. She knows how creating a vision, making purposeful strategy & aligning everything you design makes for successful business and happy founders. She also connects with investors of all types, bringing them into this inspiring space of new ideas.
Gill's background is in innovation, strategic design and bringing new products and services to market. She has consulted for corporate clients such as BBC, Nokia, Microsoft, Oculus and many others through her company Plot, and brings this experience plus a design-led approach to business development. She has worked at the UK Design Council developing new work around design and startups. She has designed and taught new programmes with some great students at Hyper Island, Carnegie Mellon University, Duncan of Jordanstone in Dundee.
Her work incubating creative and social micro businesses through Upstarter (which was her side project) is what brings her to Bristol. She has previously worked with the Pervasive Media Studio on the REACT Alumni programme, and more recently as mentor on the Network for Creative Enterprise at Spike Island, KWMC The Factory and the Guild, Bath.
gill.w.@watershed.co.uk
---