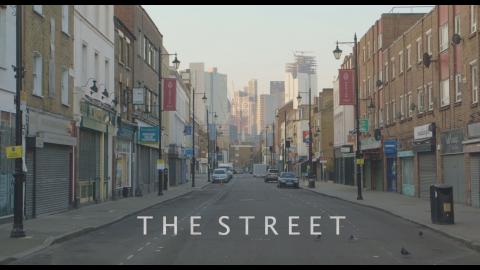 Film
Please note: This was screened in Dec 2019
Director:

Zed Nelson

Details:

94 mins, 2019, UK

Primary language:

English
Focusing on one street and its inhabitants over a three-year period, The Street charts the collision of gentrification, austerity and the nation's slide into Brexit.
This traditional East London street is less than a mile from the City of London and still has some businesses that have been around for over a hundred years. In recent times these businesses have witnessed an explosion of coffee shops, art spaces and property development. Sound familiar?
Hoxton Street has become one of the last bastions of the areas' disadvantaged — a concentration of the aged, poor and dispossessed, a close-knit working-class community which has absorbed waves of immigrants since the 1950s and has witnessed the withering of traditional industry. The latest influx of young urban hipsters followed closely by expensive restaurants, digital media start-ups and corporate property developers has resulted in a deepening social and financial divide.
Set against this rapid gentrification, unregulated capitalism, years of austerity, the fallout from Grenfell and the eruption of Brexit, The Street is a tragicomic portrait of not just a street but a nation on the cusp of enormous change.
---