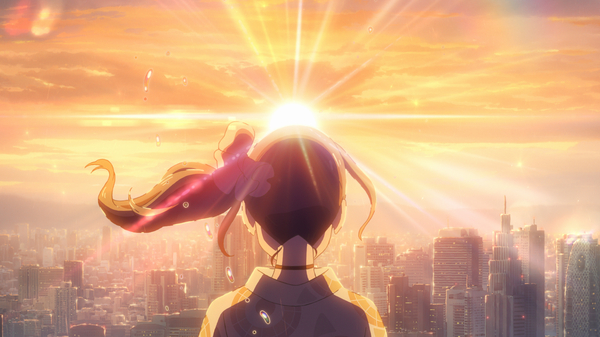 Weathering With You
classified 12A S
Film
Please note: This was screened in Jan 2020
Director:

Makoto Shinkai

Cast:

Kotaro Daigo, Nana Mori, Sei Hiraizumi

Details:

112 mins, Subtitled, 2019, Japan

Primary language:

Japanese
Makoto Shinkai follows up his global sensation Your Name with another stunning anime with heart - this time about a girl who has the power to change the weather.
Teenage runaway Hodaka arrives in Tokyo, where he finds work with a sketchy occult magazine. He befriends Hina, a bright and strong-willed girl who has a magical ability: the power to stop the rain and clear the sky - a gift that could bring unexpected wealth in a perpetually wet and overcast city like Tokyo.
An old tale taken from Japan's ancient Shinto myths and projected onto a near-future of floods, pollution, and global warming, this is a gorgeous, visually stunning fantasy romance that offers no easy answers for attempts to restore harmony in a universe tainted by climate change.
Download Programme Notes (PDF)
---