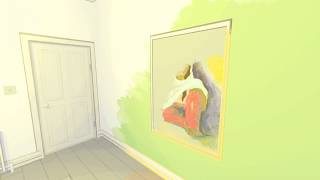 Lunchtime Talk: Can Games Be Serious?
Watershed Recommends: Fri 14 - Thu 20 Aug
Live stream
Please note: This live stream took place in Aug 2020
In this Lunchtime Talk, Studio resident Claire Morwood and Chella Ramanan of 3-Fold Games will be introducing their recently released video game, Before I Forget - a short narrative exploration about a woman suffering from early-onset dementia.
Claire and Chella will be discussing their design process, the challenges they encountered whilst creating the game and the research they undertook around the subject of dementia. Before I Forget has had a great reception from the press and positive feedback from players - showing that the game has been able to open up new conversations about dementia and the portrayal of diverse narratives in video games.
3-Fold Games will also be partnering with Alzheimer's Research UK around the time of World Alzheimer's Day (Mon 21 Sept) in order to raise further awareness for both the game and the charity.
---