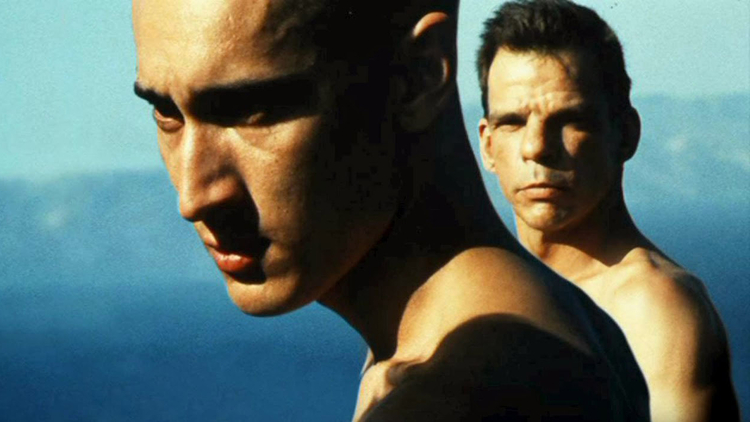 Beau Travail
classified

15
S
Restored & Rediscovered
Film
Please note: This was screened in July 2021
Director

Claire Denis

Cast

Marta Tafesse Kassa, Michel Subor, Gregoire Colin, Denis Lavant

Details

93 mins, Subtitled, 1999, France

Primary language

French
Sparse dialogue, rugged landscapes, masculine spectacles and disco dancing - Claire Denis loosely adapts and updates Herman Melville's Billy Budd to take place in a French Foreign Legion outpost in East Africa.
Denis' corporeal study of masculinity welds near-experimental formal minimalism with a savage exposure of male aggression, jealousy and repressed homosexual desire. Exploring the near mythical world of the French Foreign Legion, this stunning combination of literature, music, poetry and dance stars Denis Lavant as Galoup, a sergeant-major whose position and power are threatened when the bravery and heroism of new recruit Sentain (Grégoire Colin) attracts the attention of the platoon's commandant (Michel Subor). Enraged, Galoup plots Sentain's downfall, a doomed course of action that will lead to his own undoing.
Denis and cinematographer Agnès Godard (who celebrates her 70th birthday this year) fold military and masculine codes of honour, colonialism's legacy, destructive jealousy, and repressed desire into shimmering, hypnotic images that ultimately explode in one of the most startling endings in contemporary cinema.
Presented in patnership with the French Institute.
---