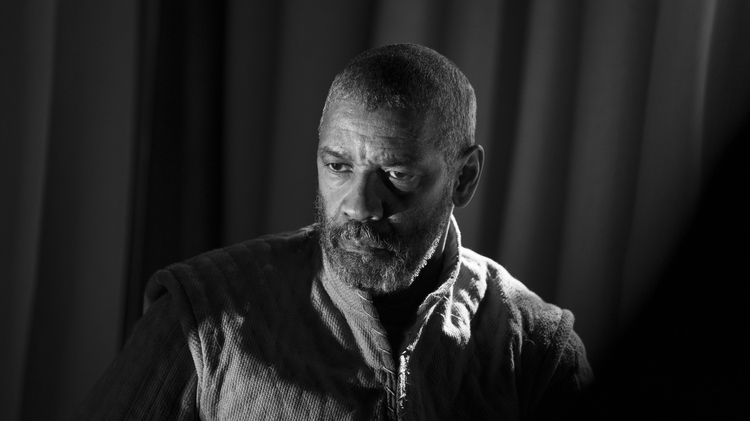 The Tragedy of Macbeth
classified

15
Film
Please note: This was screened in Jan 2022
Director

Joel Coen

Cast

Denzel Washington, Frances McDormand, Brendan Gleeson

Details

105 mins, 2021, USA

Primary language

English
Denzel Washington and Frances McDormand star in Joel Coen's bold and fierce adaptation of the Scottish play; a tale of murder, madness, ambition, and wrathful cunning.
Shakespeare's iconic and much adapted text gets a wonderfully fresh and singular reworking in Joel Coen's first solo outing as a director. Conjuring a beguiling nether-world between theatre and cinema, this is a stunning production, shot in silvery 4:3 monochrome, with near-expressionistic sets and a spellbinding score.
Driving the action is an extraordinary cast featuring some of the most breathtaking performances of the year, from Corey Hawkins as Macduff and Alex Hassell as Ross to Harry Melling, Brendan Gleeson... an embarrassment of riches that's capped by British theatre legend Kathryn Hunter's contortionist take on the Witches. And leading them all are Denzel Washington's haunted Macbeth and Frances McDormand's scheming Lady Macbeth – 'that I may pour my spirits in thine ear and chastise with the valour of my tongue'. Electrifying!
---