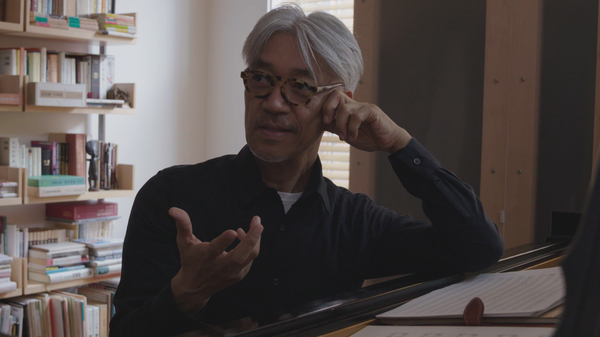 Ryuichi Sakamoto: Coda PG
PS
Film
Please note: This was screened in July 2018
Director:

Stephen Nomura Schible

Cast:

Ryuichi Sakamoto

Duration:

101 mins, Subtitled, 2018, Japan | USA

Primary language:

Japanese
An intimate portrait of Oscar®-winning Japanese composer Ryuichi Sakamoto (Merry Christmas Mr Lawrence, The Last Emperor, The Revenant) filmed across five years.
Sakamoto's iconic soundtracks are just one part of a big story, for Sakamoto is also a synth-pop pioneer, electronic experimentalist, actor (opposite David Bowie in Merry Christmas Mr Lawrence) and performer. As he returns to music following throat cancer, his haunting awareness of mortality leads to a resounding new masterpiece.
A compelling look at both the artist and the person, this is a fascinating insight into a gentle man whose spirit shines through, whether listening to the sound of raindrops in bowls, or playing a baby grand that survived Japan's 2011 tsunami.
---