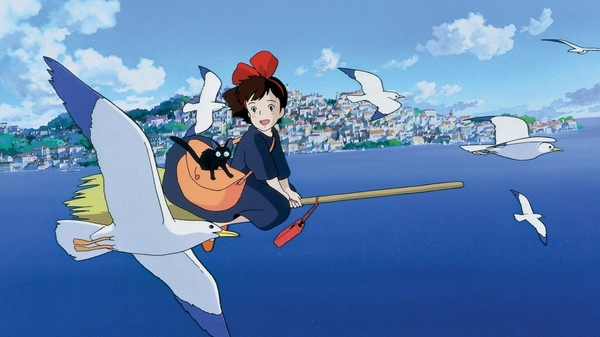 Kiki's Delivery Service
classified U S
Reclaiming the Witch
Film
Please note: This was screened in Nov 2018
Director:

Hayao Miyazaki

Cast:

Kirsten Dunst, Minami Takayama, Rei Sakuma |

Details:

103 mins, Subtitled, 1989, Japan

Primary language:

Japanese
This lavish fantasy adventure from Hayao Miyazaki follows 13-year-old Kiki, a young witch in training who must fly off to a faraway city accompanied only by her chatty black cat to live alone for a whole year by using her magical powers.
After befriending a bakery owner, she decides to set up a courier service, using her broomstick to deliver everything to her neighbours – from pies to pets – and soon becomes a fixture in the community. But when the insecure young witch begins questioning herself and loses her magic abilities, she must overcome her self-doubt to get her powers back.
Kiki's Delivery Service can be added to the canon of Miyazaki films with an inspiring and strong female lead, proving that not all witches are villainous.
---