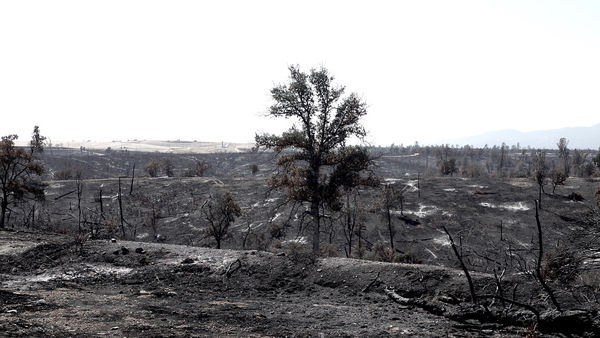 Remixing the sound of a burning world
Lunchtime Talks at the Pervasive Media Studio
Talk
Please note: This event took place in Oct 2018
Lunchtime Talks are a series of informal presentations at Watershed's Pervasive Media Studio. They normally take place at 13:00 on a Friday, are free and are open to everybody who is interested in what they do. Come along, bring a sandwich, and get to know more about the Studio community, current and up-coming projects, or residents' work.
In this Lunchtime Talk Award winning composer and sound artist Duncan Speakman will discuss his experience of building and using custom made technology for his new augmented audio piece, Only Expansion.
Ony Expansion, takes audiences on a walking journey, remixing the sounds the audiences hear around them, to create a new unique soundtrack. Conversations of passers by may become choirs, whilst bus brakes turn into rhythms, the sounds of flooding coastlines and burning forests are blended into the sounds of the city, letting the user experience how it might change over time.
Duncan originally trained as a sound engineer at the Liverpool Institute for Performing Arts. He often works with mobile audio and locative media, creating narrative experiences that engage audiences emotionally and physically in uncontrolled spaces. He regularly creates bespoke work internationally including installations on trains in Guangzhou, loudspeaker symphonies in New Zealand, audio walks in Saitama, sound installations in Porto and has recently developed a number of hybrid print and audio experiences. His experiential artworks currently research the relationship between locative audio and contemporary ecology, wrapping the questions in melancholy and romance.
The Pervasive Media Studio is located within the Watershed building. Let us know if you'd like a tour and we'll be happy to show you around. Send an email to studio@watershed.co.uk.
---