What's on
Cinébabies
Cinébabies is a weekly daytime screening of one of the current films in the programme specifically for parents/carers with babies under 12 months.
Cinébabies enables parents/carers to see the latest releases in the safe knowledge that their babies can cry, play and babble without worrying other cinema-goers. We provide a safe buggy park, nappy changing facilities and a bottle warming service. Watershed is completely accessible, with a passenger lift to the first floor.
Throughout the screening the house lights will always be on half, the volume will be reduced and whenever available the screening will have Descriptive Subtitles (see below for more details about this.)
Access: 
If the film has Audio Description / Descriptive Subtitles (we do not know this until the Film Distributor confirms it with us) the Cinébabies screening will ALWAYS be a DS screening. This ensures that the opportunity is as accessible as possible – with the added bonus that if one of the babies decides to make their presence known in the screening the growns ups won't miss any of the action as long as they are looking at the screen!
We'll announce if the film has Descriptive Subtitles as soon as we have confirmation of this (sometimes this can be quite late in the day). So please keep checking the Calendar to see what Access information there is. Better yet, sign up to our Accessible programme mailing list and we will email you whenever we have Descriptive Subtitled films, including Cinébabies ones.
Who can come to a Cinébabies screening?
Cinébabies is open to parents/carers accompanied by babies under 12 months – sorry but no baby no entry.
How to book for Cinébabies
You can book online or by calling Box Office on (0117) 927 5100 or in person during Box Office hours.
Buggy Parking at Cinébabies
Due to the popularity of the Cinébabies' screenings sometimes we have limited availability of space for buggy parking which can result in us having to restrict the number of buggies we can accommodate. We would highly recommend that you book your tickets in advance to ensure that you are not disappointed.
Information we need when you book
We collect a small amount of information when you book for a Cinébabies screening – we need one carers full name and the birth date of each baby. This enables us to monitor the age of the babies who must be under 12months of age.
If you have any comments, requests or ideas about Cinébabies please email cinebabies@watershed.co.uk or contact Box Office on 0117 927 5100.
Upcoming Cinébabies Screenings
Dogman 15 (S)
Film
Italian director Matteo Garrone (Gomorrah) delivers a masterful tale of twisted friendship with this jaw-dropping, based-on-fact tale of a timid dog lover driven to terrifying extremes when he hitches his star to a human beast he cannot control.
Utøya – July 22 15 (S)
Film
In one single unbroken camera take Erik Poppe's visceral, brutal, yet heartfelt drama seeks to recreate from the victim's perspective the horrific mass murder of 69 defenceless teenagers at the hands of right-wing terrorist Anders Breivik at a socialist youth camp on Norway's Utøya island.
Peterloo 12A
Film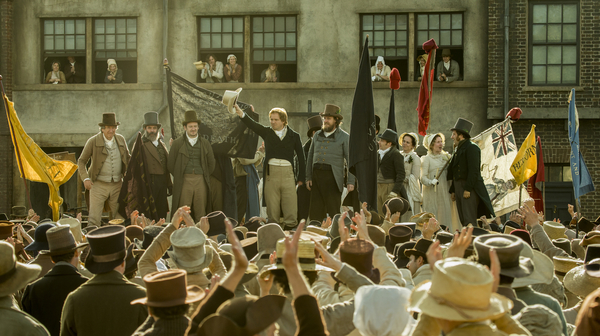 Mike Leigh is at the pinnacle of his powers depicting a rousing tale of working class uprising and its violent suppression in Manchester in 1819, in a clash that would fundamentally change Britain forever.
Widows 15
Film
From Oscar®-winning director Steve McQueen (12 Years A Slave) and writer Gillian Flynn (Gone Girl) comes this stark yet ferociously entertaining heist thriller about four women who refuse to submit to their circumstances when left with the consequences of their dead husbands' crimes.
Suspiria 18
Film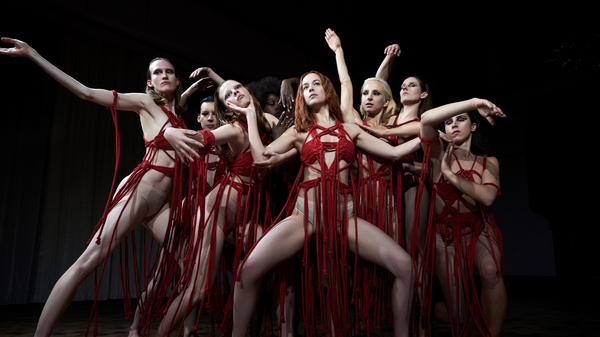 Luca Guadagnino (Call Me By Your Name) pays homage (he doesn't consider it a remake - he prefers the term 'cover version'!) to Dario Argento's 1977 horror classic with this delicious, dark - and feminist - reimagining.
Shoplifters 18 (CTBA) (S)
Film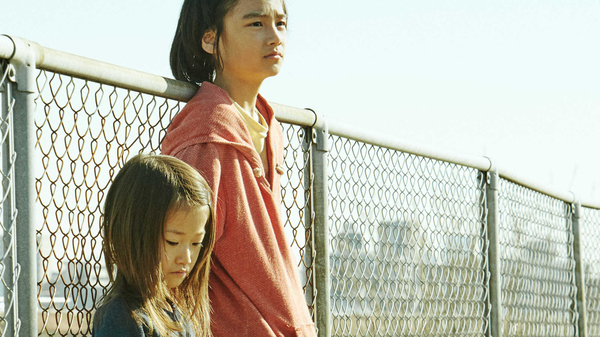 Hirokazu Kore-eda (Still Walking, Life Father Like Son) returns with this Palme d'Or-winning masterpiece about the forces holding a struggling family together on the outskirts of Tokyo.
Disobedience 15
Film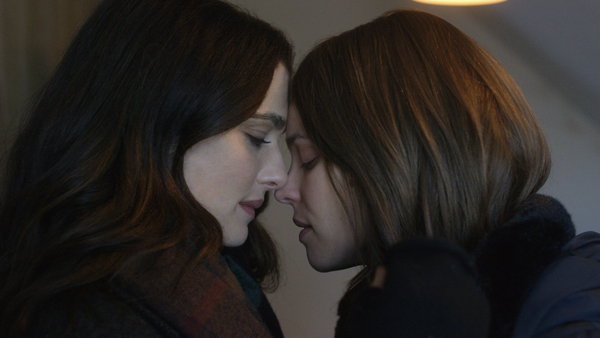 Sebastián Lelio makes his English-language debut with this powerful exploration of faith, sexuality and freedom told through the passionate love story between two women in London's Orthodox Jewish community.