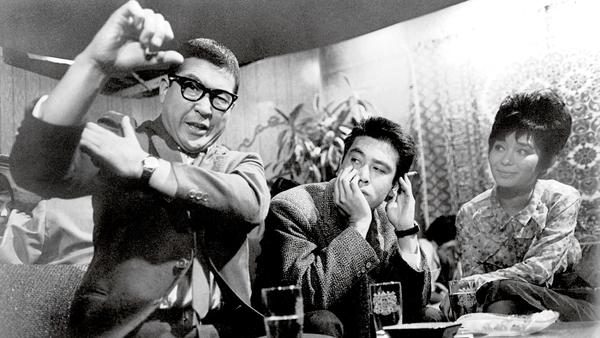 Japan Foundation Touring Film Programme 2016
Season
Please note: this season finished in Feb 2016
Ikiru: The Highs and Lows of Life in Japanese Cinema
The hugely successful Japan Foundation Touring Film Programme returns to Watershed with another exciting lineup showcasing the versatility and uniqueness of Japanese cinema both past and present. This year's programme takes inspiration from Akira Kurosawa's classic Ikiru (To Live) and looks at the way in which Japanese filmmakers have been observing and capturing people's lives through a varied programme of old classics, animation and contemporary films, and has got a little something for everyone. Tanoshinde kudasai!
During the season we'll be serving a variety of Japanese food specials in the Café/Bar suitable for all - on the main menu expect the likes of Curry Udon Soup, Chicken or Pork Katsu Curry, Spicy Beef Noodle Salad, Sesame Crusted Tuna and more - and for children we'll be cooking up a range of dishes like Vegetable Tempura, Chicken Teriyaki Meatballs with Noodles and Panko Breaded Fish. The selection will change each day so take a look at the specials board for the latest!
Presented in collaboration with the Japan Foundation and supported by Japan Airlines, The Great Britain Sasakawa Foundation, Okinawa Film Office and The Japan Centre.
Ticket prices: Screenings before 16:00: £6.50 full / £4.50 concessions. Screenings after 16:00: £9.00 full / £6.50 concessions / £4.50 aged 25 and under.
Season Special Offer: Buy tickets for five films within the season and get the cheapest ticket free. This offer is not available online. Please call our box office team on 0117 927 5100
Our celebration of all things Japanese also continues throughout February with classic animation Howl's Moving Castle screening daily at 12:40 between Mon 8 - Fri 12 Feb and the RAM Motion Capture Showcase on Fri 12 Feb developed by Yamaguchi Center for Arts and Media (YCAM).
---