Lunchtime Talk
Fri 17 Nov 2017 13:00
---
Who Do You Think You Are?
In this mad uncertain world, what value systems & measures of success do we operate to that are in need of a system update & how can social game play & experiences help us to reframe who we are so we can live happier lives.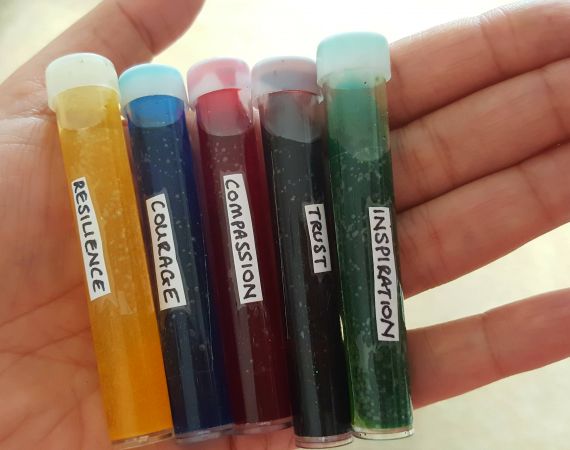 Speaker
If you had just one story to tell in this grand theatre of life, what would it be & how would you shape it? Harmeet is fascinated by how stories, games and experiences can unlock the Renaissance qualities within all of us.
---
Studio Resident, Harmeet Chagger-Khan, a Film maker and Creative Producer will introduce her new project, Elixir of Life - an augmented reality story-game played on the city's streets, where players go on a quest for immortality and inadvertently unlock their own potential. This is part of a larger body of research exploring how locative storytelling and game play, can create positive behaviour change in order to adapt our rules for living and build mental resilience. 
This Lunchtime Talk is part of Open Studio Friday, which takes place at the Studio every week.
Do you want to find out what is going on at the Pervasive Media Studio? Are you interested in meeting our residents, talking about a specific project or curious about pervasive media? Why not pack a sandwich and join us for one of our Lunchtime Talks and Open Studio Friday. Lunchtime Talks are informal presentations by Studio residents and associates. They normally take place at 1pm on Friday, are free and open to everybody who's interested in what we do. After the Talk, we also invite you to stay with us for the afternoon to continue the conversation or work on your own projects. We provide chairs, tables, wireless and a great space. You bring what you need to work with (laptop/mobile). Our open afternoons close at 5pm. Let us know if you'd like a tour of the space and we'll be happy to show you around just before the talk. Send an email to:studio@watershed.co.uk to book your place on a tour.
---
Studio themes
---