RadioBook Rwanda
No Bindings
A new multimedia literary imprint showcasing Rwandan and East African creative voices.
---
Made by
Combining workshops, making books + making podcasts to co-produce multimedia literature + events with frequently underrepresented voices
---
Promoting contemporary African writing
---
Established in 2003, Kwani Trust is a Kenyan based literary network dedicated to developing quality creative writing and committed to the growth of the creative industry through the publishing and distribution of contemporary African writing, offering training opportunities, producing literary events and establishing and maintaining global literary networks. Our vision is to create a society that uses its stories to see itself more coherently.
---
Working with
Creative Producer | Inclusivity Consultant/Producer | Project Coordinator | Events Manager | Agent | Creative Consultant (R&D) | Research Fellow "Lend Me Your Hearts, Keep The Rest."
---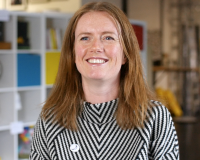 Victoria's designs look at the future of the book and art publishing.
---
Writer and radio producer
---
The East Africa Arts Programme connects new audiences to new art across Kenya, Uganda, Tanzania, Rwanda, Ethiopia, Sudan, South Sudan and the UK.
---
No Bindings teamed up with Huza Press (Rwanda) and Kwani (Kenya) to bid for the British Council East Africa Arts new Art new Audiences grant. Our proposal, RadioBook Rwanda was one of five projects selected from a pool of 205 applications.
RadioBook Rwanda is a new multimedia literary imprint showcasing Rwandan and East African voices. The focus of this project is the creative voice of millenials from Rwanda, Kenya and the UK. Although the core team and all the artists and writers are millennials, No Bindings also sought to bring its ideas around the power of community in literary and artistic production. During a research trip to Rwanda in March, we held focus groups with young people from two local youth clubs to better understand the kinds of book designs and radio shows they liked to listen to. This has had a huge influence on the design of both the book, for which we are working with the amazing VIKA Books, and the podcasts, recorded and edited by No Bindings veteran Eloise Stevens.
Here in the UK, No Bindings is working with creative producer Will Taylor to run a programme of activity inspired by the themes in RadioBook Rwanda. Through game-based think tanks and creative workshops, we want to take the opportunity to provide a space to get to the heart of the difficult issue of identity amongst the African diaspora here in the city.
---
Project blog
---
Studio themes
---
Links
---